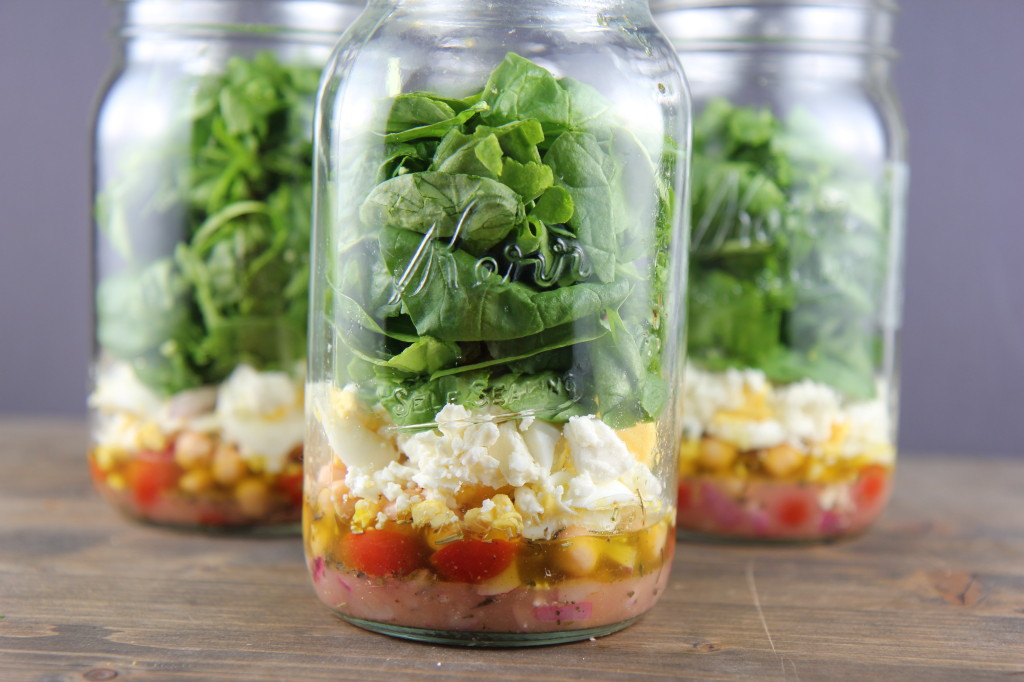 This easy salad is great to prepare ahead of time and bring to work for easy lunches.  The dressing is at the bottom and doesn't touch or wilt the greens, so your salad won't get soggy.
Greek Salad in Mason Jars
4 hard boiled eggs, sliced
1 can chickpeas
1 C. grape tomatoes, halved
1/2 red onion, sliced
4 oz. container feta cheese crumbles
4 C. spinach, roughly torn (about one 10-oz. bag)
Place onions, tomatoes, and chickpeas over Greek Salad Dressing. Layer eggs and spinach (you may have to tightly pack spinach into jars). Top with lids and refrigerate up to 4 days. To serve, pour onto plate or bowl, stir and enjoy.