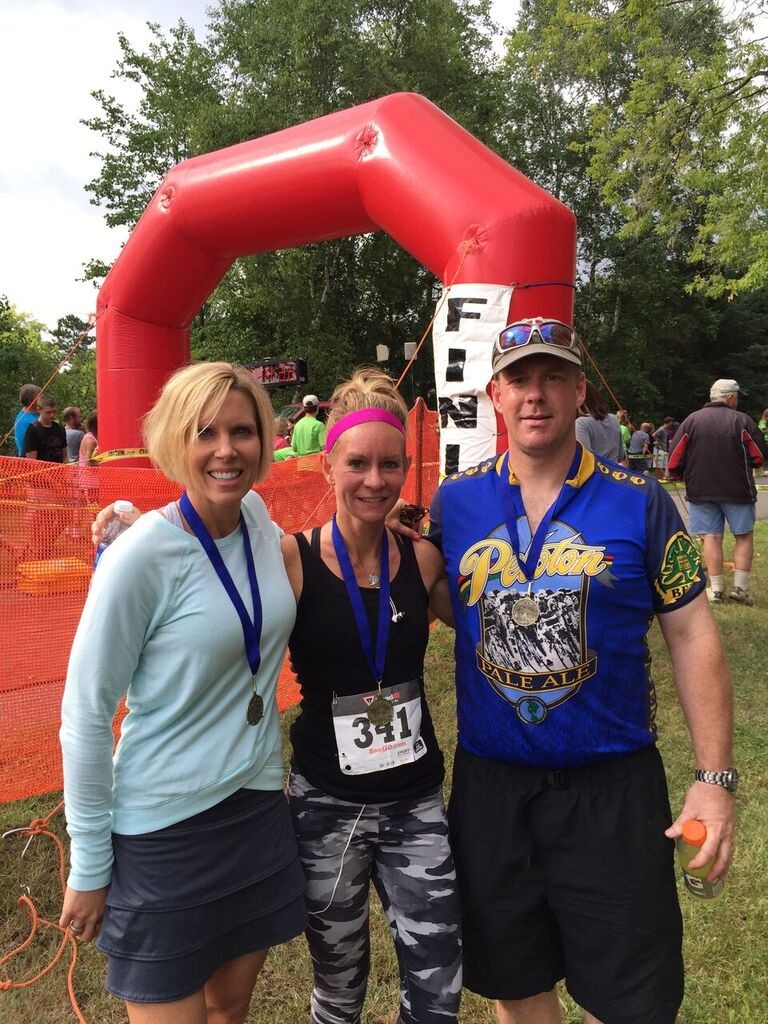 Last fall when I was really, really into running – my brother suggested we do a team triathlon this summer, with me doing the 5K portion and our friend doing the swim.  Seemed like a great idea at the time.  Fast forward to this summer, after focusing more on strength workouts than cardio, I have to wonder what I was thinking.  Sure, I can whip out a 5K pretty easily by my personal best of 22:16 seems like a distant memory.   So, with the triathlon looming less than two weeks away I decided it was time to ramp up my efforts.  Here is what I did…
Break 'Em In!
Make sure my new shoes were broken in.  I recently got a new pair of Mizuno Enigma5 running shoes and they're AWESOME.  Because they offer a little bit more support than most running shoes I'm used to, they take more breaking in.  I've probably put close 100 miles on them since I got them a month ago, but none of that in long stretches.
Consistency
Start running regularly.  I was on a running every 2-3 days schedule for most of the summer, but now that the race is drawing near I'm aiming to run five days a week, if only for just a couple of miles.
Sprints
A friend once told me, "If you want to run faster, you have to run FASTER."  Duh!  It's simplistic advice that actually works.  Doing sprints on the treadmill is a great way to improve your overall 5K, 10K or longer distance running times.  I try to alternate a one-minute sprint with walking to recover my breathing.  Doing this at least during my runs 1-2 times per week helps improve my overall run time.
Leg Work
Lower Fix Extreme, people.  It has strengthened my quads, hamstrings and improved my overall lower body strength.  That in turn helps me run faster.  Plus, it helps the booty look better too which is an added bonus.
In the end, my 5k time was 25:10.  Not a personal best by any means, but still respectable.  I will continue pushing to improve my running speeds.  Any tips for me?
Disclosure: This is a sponsored conversation written by me on behalf of Mizuno. The opinions and text are all mine.