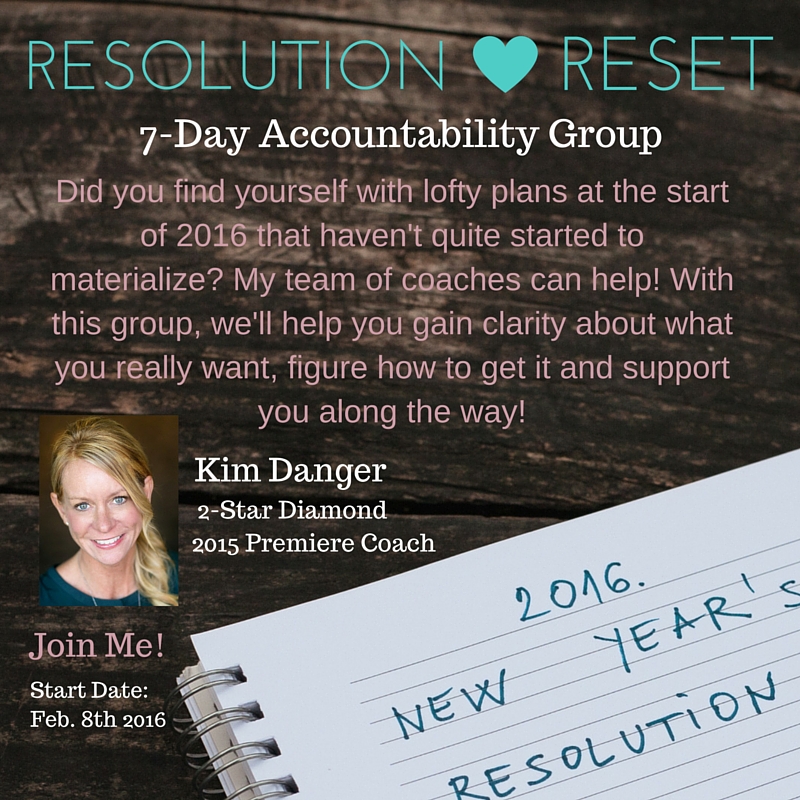 Did you find yourself with lofty plans at the start of 2016 that haven't quite started to materialize?  You're not alone! We can help!  With this challenge I'll be mentoring a small, select group of challengers gain clarity about what they want in certain areas of their lives:
Personal/relationships
Career
Fitness
Clean Eating
Home
Time Management
During our seven days together, we will create some concrete plans and get excited about carrying them out!   We'll do this through daily accountability assignments, check-ins and motivational prizes.
SIGN UP TODAY:  This is a completely FREE group (although a fitness program and Shakeology is recommended, they are not required). Because I want to connect with new clients, this group will ONLY be open to new challengers and prior challengers who invite a friend or enroll as a new coach on my team.  If you are my existing client, please message me for details at [email protected] (subject line = Resolution Reset).