Fitness Deals
Staying fit doesn't have to cost a lot!  Here is a round-up of my favorite fitness deal sites and offers.  Comment below if you have one to add, or notice if anything is no longer valid.
Fitness Deals of the Day (Updated 5/3/16)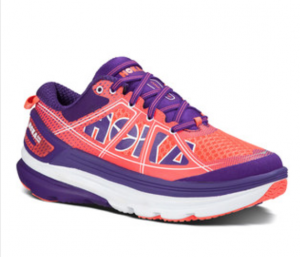 Described as "marshmallows for your feet" these Hoka Running shoes are THE BOMB.  They've been on my wish list since my running partner (Yo, Jessica!) got a pair and I told her they were cute.  Today, they're up to 40% off on Zulily.  Shop HERE
4/26/16

Unprocessed: My City-Dwelling Year of Reclaiming Real Food
This book looks like a great read.  I just added it to my Kindle reading list!  "In the tradition of Michael Pollan's bestselling In Defense of Food comes this remarkable chronicle, from a founding editor of Edible Baja Arizona, of a young woman's year-long journey of eating only whole, unprocessed foods—intertwined with a journalistic exploration of what "unprocessed" really means, why it matters, and how to afford it."
4/25/16
These Sassy Tanks and Tees are on sale today on Zulily.  I really think I need the "I hate running" one.  🙂 Shop HERE
4/16/16
My favorite low-cost blender the Ninja Master Prep is on sale for just $30 on Amazon.com right now (reg. $49.99).  This baby is an ice-crushing machine!!  This is about the lowest price you'll see on this.  I did see it for $29.99 on Black Friday last year.  Just a penny less.  It's perfect for your Shakeology!
My favorite all-around fitness shoes are the Nike Free trainers.  I use them from everything to short runs to PiYo to P90X.   Plus, they just look cute with black leggings and yoga pants.  🙂 They're 20-35% off on Rue La La today.  I have the black ones here pictured to the right, but there are lots of other styles on sale as well.
————————–
PAST DEALS
These Sistema Containers are 40% off on Zulily.  They are GREAT for all your healthy food prepping and organizing needs. You'll find them HERE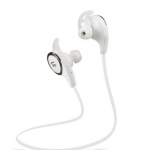 Get rid of the cords when you work out!  These Wireless Sport Bluetooth Headphones are just $19.99, down from $99.99. That's 80% off!
2/12/16
I have been hearing about Fabletics for a long time, but finally decided to give it a try.  They're having a President's Day Sale this weekend and the bargains are AMAZING!!!  You can get an entire outfit for under $25 when you enroll in their VIP program (cancel anytime).   I LOVE these leggings… they remind me of a Pucci print.
Regularly $99.90, I got their SPECTRUM outfit for just $17.99!!  I can't wait to "model" it for you all.  🙂 – Kim
2/3/16
In our Bring on the Best Accountability Group last month, I asked challengers to come up with their WORD OF THE YEAR.  It was such a powerful exercise.  It made us really examine our weaknesses and what we are going to need to bring to the table to make our lives better in 2016.
My own word for the group was FOCUS.  However, lately I've also been feeling like the word STRENGTH really resonates with me.  Sometimes the things I need to do to make myself better require more strength than focus.  For me, strength + focus = POWER.  So, I created a necklace that includes BOTH!  (I chose the typewriter font in silver).   I got the necklace for around $18 shipped on Jane.com today.
You can customize them however you want, so you can do your hubby's name, your children's names, or important dates or locations. Super cool!  Visit Jane.com for all the details.
2/2/16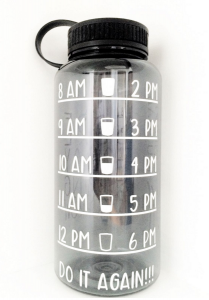 Need a little motivation to get your water intake up?  Try this cool decal!  It gives you a nice guideline on how much you should be drinking throughout the day.  (Water bottle is not included). It's just $2.99 today at Groopdealz.  
MORE…
I find great deals on workout clothes a couple times a week at Jane.com. I got my "Perfectly Imperfect" tee a few months ago, and it's one of my favorites.  The cotton is really soft!
Zulily is there I get the majority of my silly workout tanks.  Shop  Zulily today to see what's new and cute.
 ONGOING FITNESS DEALS:
Healthy Food
Abe's Market is a great online source for healthy foods and wellness products. Visit the Abe's Market Sale page to see what the deals are. Also, did you know that they have a TryFor$2 program?  You can purchase up to 3 select single size items every day for just $2 each.  Best part is that shipping is FREE.
Fitness Flash Sale Sites
Fab Fit Fun is a seasonal gift box with full-sized fashion, beauty, fitness, and lifestyle products.  Over a $225 value, it's only $49.99 for Fab Fit Fun members + FREE SHIPPING!  You'll receive them four times a year.  When you're into fitness, it's a fun little pick-me-up to get in the mail!  Visit Fab Fit Fun to see what's available now.
The Clymb features high-end fitness apparel and accessories at prices up to 75% off retail
Cents of Style often has cute workout tees on sale.  Visit them on Fashion Friday for great deals.
Fitness Offers and Free Trials
Looking for more healthy menu plans?  Paleo Plan offers a 14-day free trial  to new customers