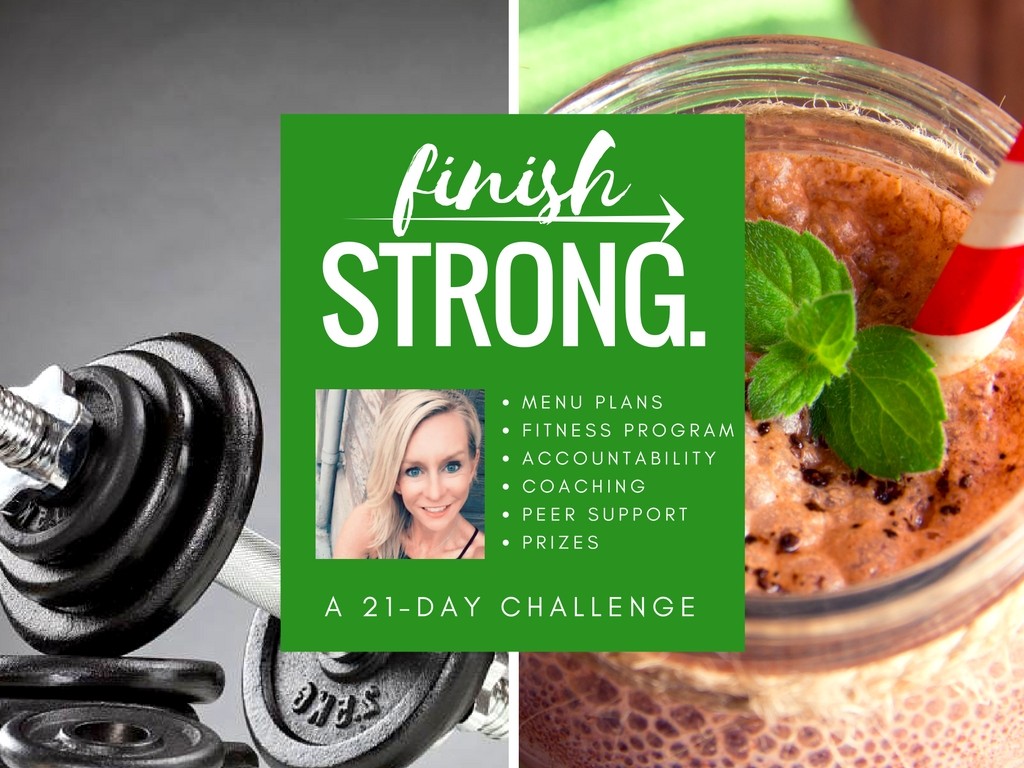 Finish Strong 21-Day Challenge
Why wait until January to start (or continue with) your health and fitness goals?   Give yourself the gift of HEALTH this holiday season and finish the year STRONG!  In this upcoming 21-Day accountability group, we'll be focusing on staying on track with clean eating and exercise – while navigating holiday temptations.  Each day you'll get a tip, an assignment, and the support of a group of people with the same goals. We'll cover:
Clean eating holiday recipes
How to avoid temptation
Recipe swaps
Affordable clean eating menu plans
Recipe revamping
Emotional eating
When you join our group, you'll get peer support, accountability via the My Challenge Tracker App, and 1:1 coaching from me.  I will help ensure you stay on track, have all your questions answered, and have a little fun along the way! Want to join?  Apply below and indicate "GOING" in our Facebook Event Page.