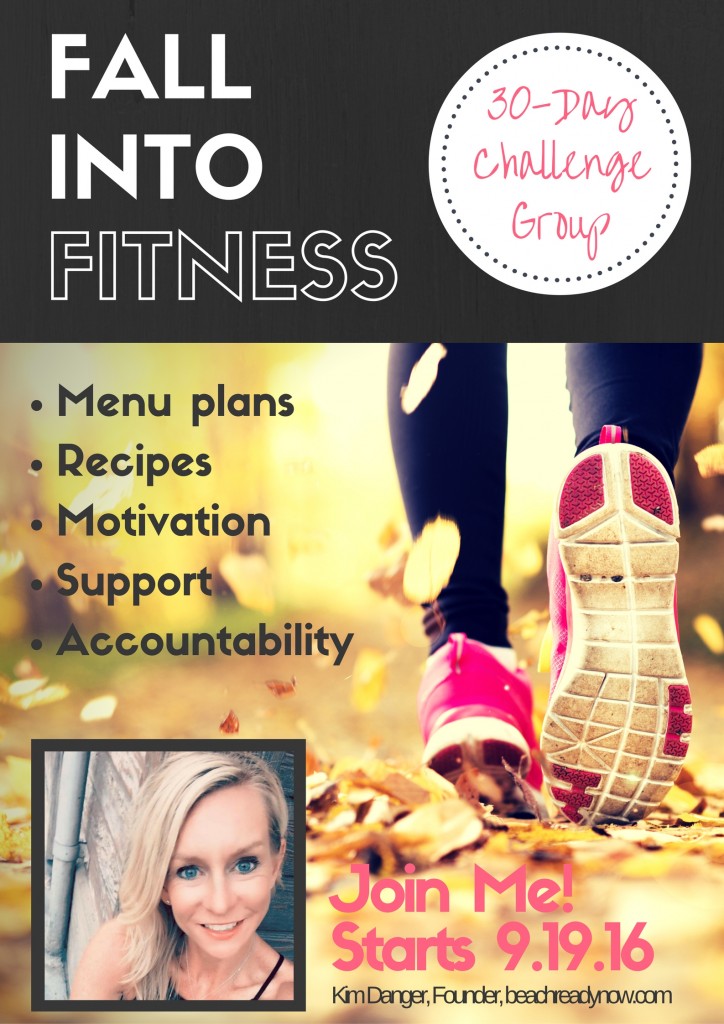 FALL INTO FITNESS CHALLENGE GROUP
Do you need a little extra online encouragement in your health and fitness journey this fall?  I do!  Our team's challenge groups are one of the MAIN reasons I stay on track.  In these groups we help motivate and support each other through tips, printables, recipes, and menu plans…. but most of all, we have FUN!  (Read some testimonials from past challengers or view our transformation stories)
About Our Groups:
My team's challenge groups take place in a private Facebook group where participants get to know each other and help provide support to others in reaching their goals.
How Much Does a Challenge Group Cost?
There is no cost to participate in my challenge group.  However, you will need to purchase a Challenge Pack (many of which are ON SALE right now) to have everything you need at home for the challenge as well as assign me as your coach.  A Challenge Pack includes your workout DVDs, Menu Plans, and a month of Shakeology.  I can help find the perfect one for your goals.
If this sounds like something you'd like to do, fill out an application. Spots are limited and filling up quickly.
(if you have participated in past challenge groups, email Kim at [email protected])