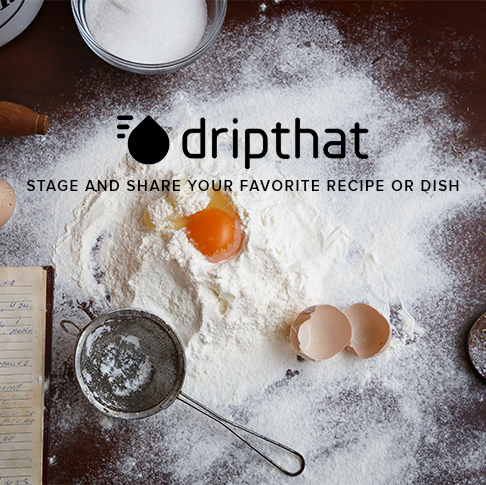 Most of you who know me know I'm a social media junkie.  I'm also a huge foodie.  I could spend hours perusing food porn on Pinterest, sending snaps on Snapchat from the kitchen or posting healthy recipes on my blog.  So, I was pretty excited to have recently been given the opportunity to test a new social media app called dripthat before anyone else does.
About DripThat:
Dripthat allows users to create "drips" which are similar to Pins on Pinterest.  Each drip is an exclusive collection of photos and videos I can share with certain members of groups that I designate.  This means I can share drips just for my healthy foodie friends because I get to choose who sees them.  I also can designate when they go out, so I don't have to flood my friends' feeds with too much all at once.
Dripthat has some cool features that I think would be fun for use to use together.
How I would use DripThat:
Kitchen tutorial videos
Food product reviews
Pictures of dishes I make
Let me know if this is something you'd be interested in!  Also, comment below with your ideas on which dishes I should make, what I should review, and what cooking techniques you'd like to learn.  When dripthat launches I'll post another blog post invite to tell you how to sign up and how to find me.
This information is on behalf of dripthat.