I hope you had a Merry Christmas!!  Chances are you've has a few more cookies and treats than usual and are feeling the "holiday fluff".  No worries – I'll help you get back on track or started with a NEW fitness program!  We've got three options – one for every fitness level.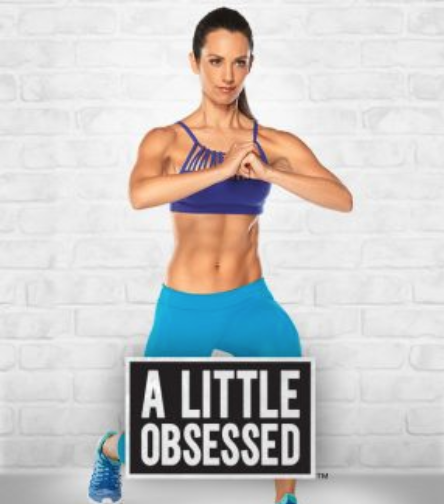 "A Little Obsessed" – STARTS TODAY!!!
Gearing up for 80 Day Obsession?  It's time to get A LITTLE OBSESSED!  WE will be starting ROUND TWO TODAY.  This program samples moves from the upcoming program 80 Day Obsession, but is shorter (30 minutes) so it's perfect to fit into a busy schedule.  With ALO, you get access to the workouts WITHOUT a Beachbody on Demand subscription so have the opportunity to give it a trial run before deciding if 80 Day Obsession is right for you.  
With our ALO group, we've got some prep tools that will help you get started and PRIZES for those who participate.  In order to join, I must be assigned as your coach. If I am already,  I'll approve your request to join here: A Little Obsessed Free Group (IMPORTANT:  you must answer the questions and have me listed as your coach in order for me to approve your request to join)
If I'm not officially listed as your coach and you have an existing Beachbody account, just fill out this form: Coach Change Form. Tell them you want to assign me as your coach (coach ID 890606/email [email protected]). After that, you should receive a confirmation email. Send it to me at [email protected] and I'll get you set up! 
Winter Wellness – Starts January 1st 
Winter Wellness will be starting in PREP week next week.  This group is best suited for you if you are not doing 80 Day Obsession and want to work on a different fitness program.  It's also great for those who want to focus either solely or mainly on nutrition to get their results.  It is an all-program group, so anyone working on health and fitness is welcome to join.  Shakeology is the only requirement (besides me as your coach)
Apply here: Winter Wellness Application
80 Day Obsession – Starts 1/8
The much-awaited Autumn Calabrese program kicks off on 1/15, but we will be starting in prep week on January 8th.  If you want to learn more about it and apply for a spot in the test group, visit this link:  80 Day Obsession with Autumn Calabrese.  
As always, feel free to reach out to me on Facebook to ask any questions.  You can find me here:   Kim Danger Holistic Nutrition and Wellness