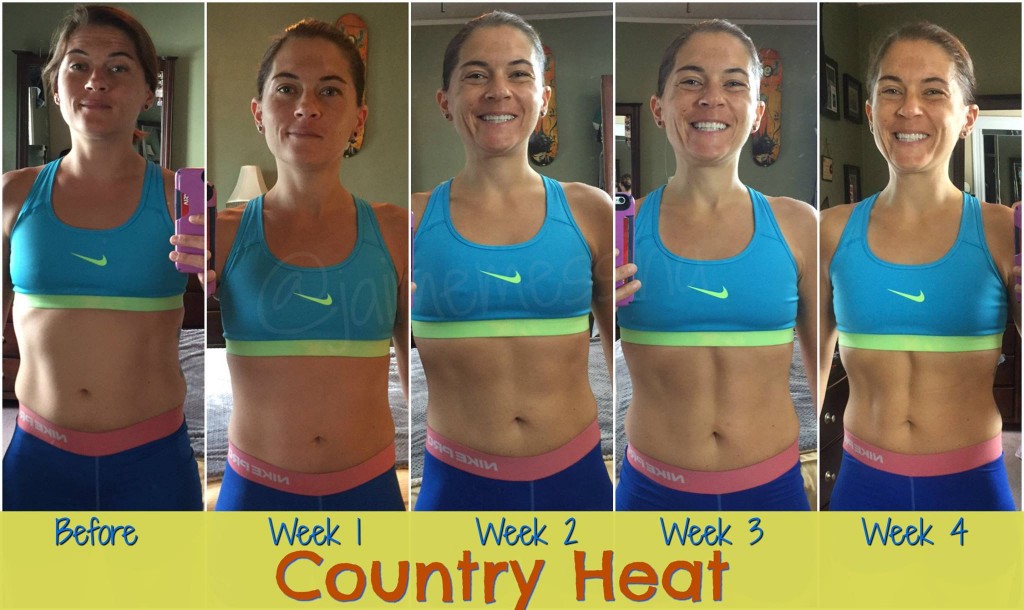 Country Heat
Start getting excited for Country Heat!! My friend Jaime Messina is part of the official Beachbody Country Heat test group so I keep seeing her stuff on social media about it. These are her 4-week transformation pics – AMAZING, don't you think?  Country Heat is a beginning level workout, dance-based but you DO work up a sweat!  The meal plan book will also use the portion fix container and have some great southern-inspired recipes.
While I'm in Nashville at the end of July for Coach Summit, I'll be taking a certification course so I can teach live classes.  Watch for our own test group coming in August!
What's even BETTER is you can enter to win a free copy as well!