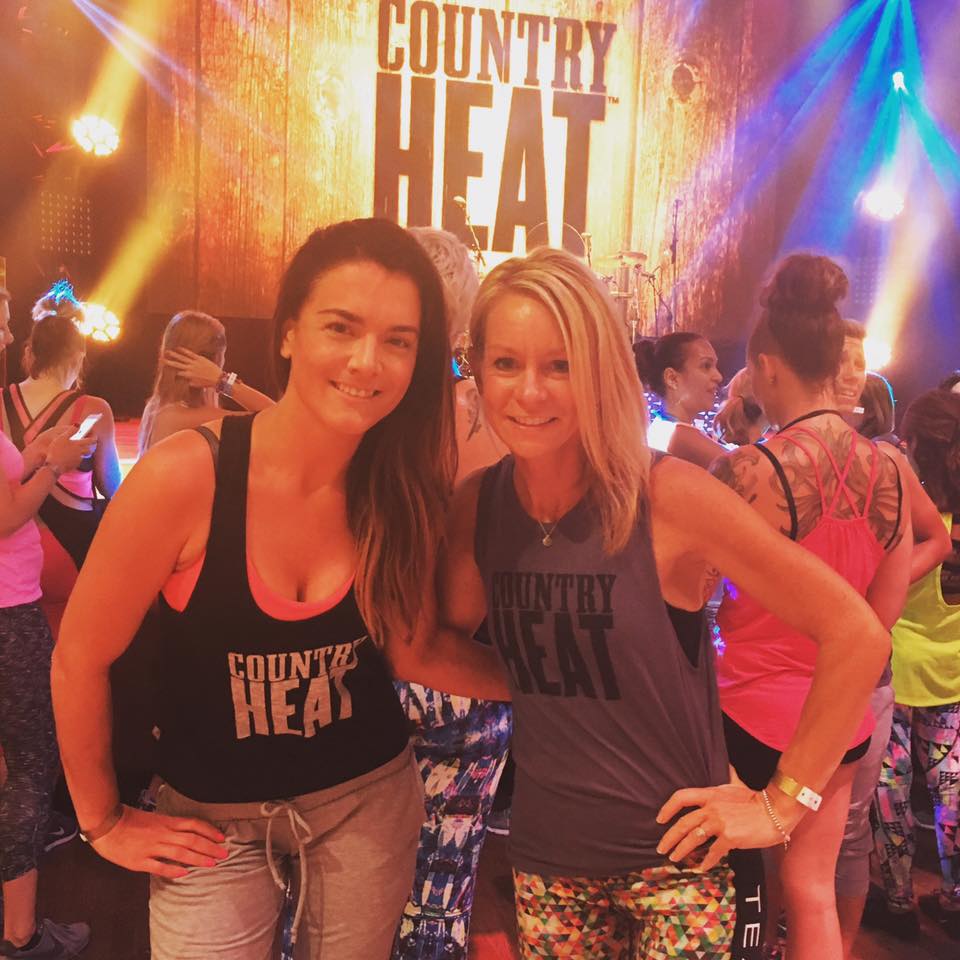 Country Heat Release Date and Information
I may not know much about country music, but THIS AIN'T MY FIRST RODEO. 😉 In just a few weeks I'll be getting certified to teach Country Heat with Autumn Calabrese herself when I attend Coach Summit in Nashville. My cowboy boots have been collecting dust, so it's time to get them movin' again! This workout is designed to be FUN… not work. BUT – I've seen several test group before and after pics and you WILL see amazing results!
The OFFICIAL Country Heat release date is 8/1/16. HOWEVER – Autumn Calabrese recently announced it should be available through your coach on 7/27. Anyone who purchases can stream on #BOD right away (if they are #BOD subscribers).
6 workout days each week/27 minute workouts
Low-impact workouts
Easy-to-learn moves and choreography
Meal plan same as 21 Day Fix – utilizes portion control containers
Challenge pack price $160 – On sale for $140 during our Beta Test Group
There will be two supplemental workouts available to purchase separately
I recently took part in a call in which the creator of Country Heat, Autumn Calabrese, answered questions for coaches who will be hosting challenge groups.  One of the interesting parts of the call was this:  Autumn is also is saying that in the Country Heat test group people are losing MORE weight than with 21 Day Fix test group. The difference makes sense when you think about it. With 21 Day Fix, there is a metabolic/inflammatory response. You are lifting weights, so your body has microscopic tears in its muscle fiber. It will retain water to repair those tears. Country Heat is exclusively cardio – no weight lifting, so your body doesn't have the same response. Instead, it drops weight more quickly because it isn't building muscle.
Preview Country Heat
You can preview Autumn Calabrese's upcoming workout 'Country Swing' full workout from her upcoming new 'Country Heat' program on Beachbody on Demand
Beachbody on Demand: How to Get Access
Beachbody on Demand is finally here!  Think of it as the Netflix of Beachbody.  All Beachbody Club subscribers now have access to some of Beachbody's most popular programs to stream on their laptops, tablets and phones.  It's a great option to guide your workouts at the gym, at home, or when traveling.  Or, just a fun way to try new workouts and trainers.  Just log in to your existing Beachbody Account and look for it under the logo in the navigation bar (you can create a FREE Team Beachbody account here*)