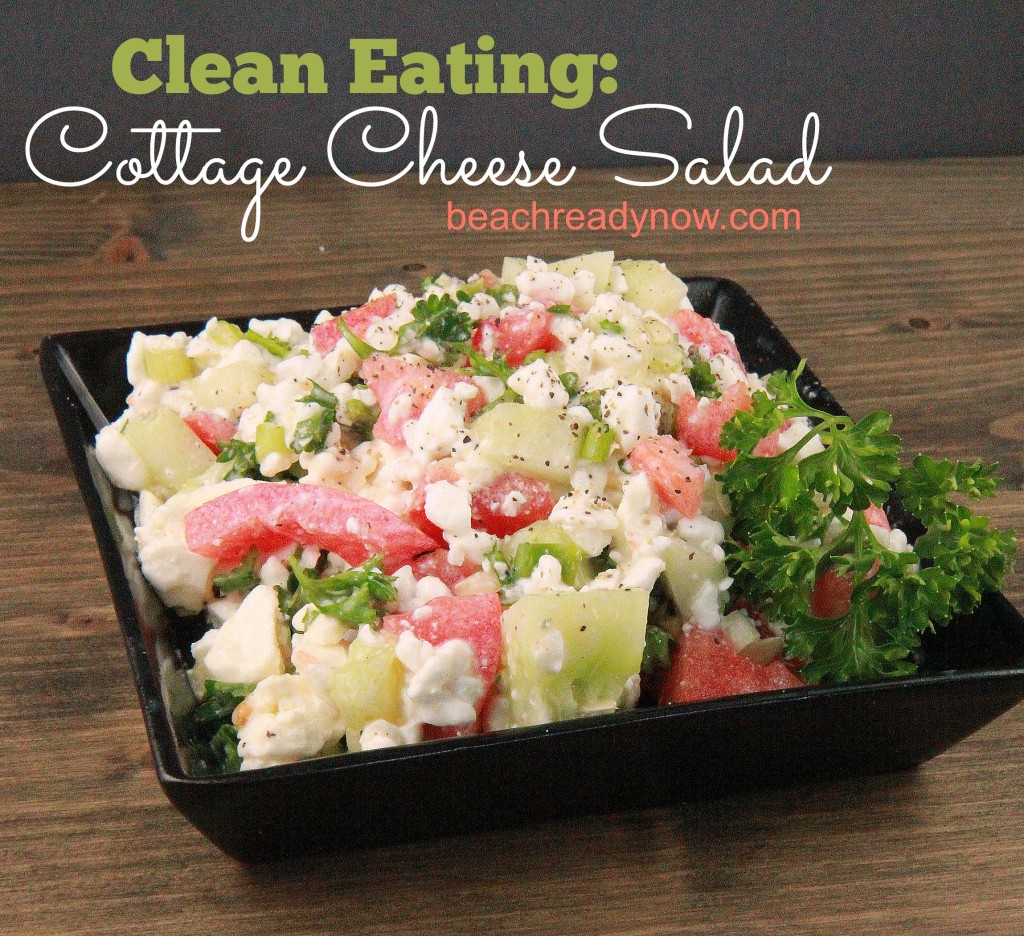 This cottage cheese salad is great if you're following a clean eating diet or a vegetarian meal plan.  Feta is optional.  It's extremely adaptable to other veggies you may have at home.
Cottage Cheese Salad
A Cottage Cheese Salad with a Mediterreanean twist
Ingredients
2 C. cottage cheese
4 green onions, sliced
4 roma tomatoes, diced
1/2 English cucumber, peeled and diced
1 tsp. garlic powder
1/4 C. chopped fresh parsley
1/2 c. Feta cheese crumbles (optional)
Black pepper to taste
Instructions
Chop veggies into small pieces. Toss with cottage cheese. Add Feta cheese if desired. Season to taste.