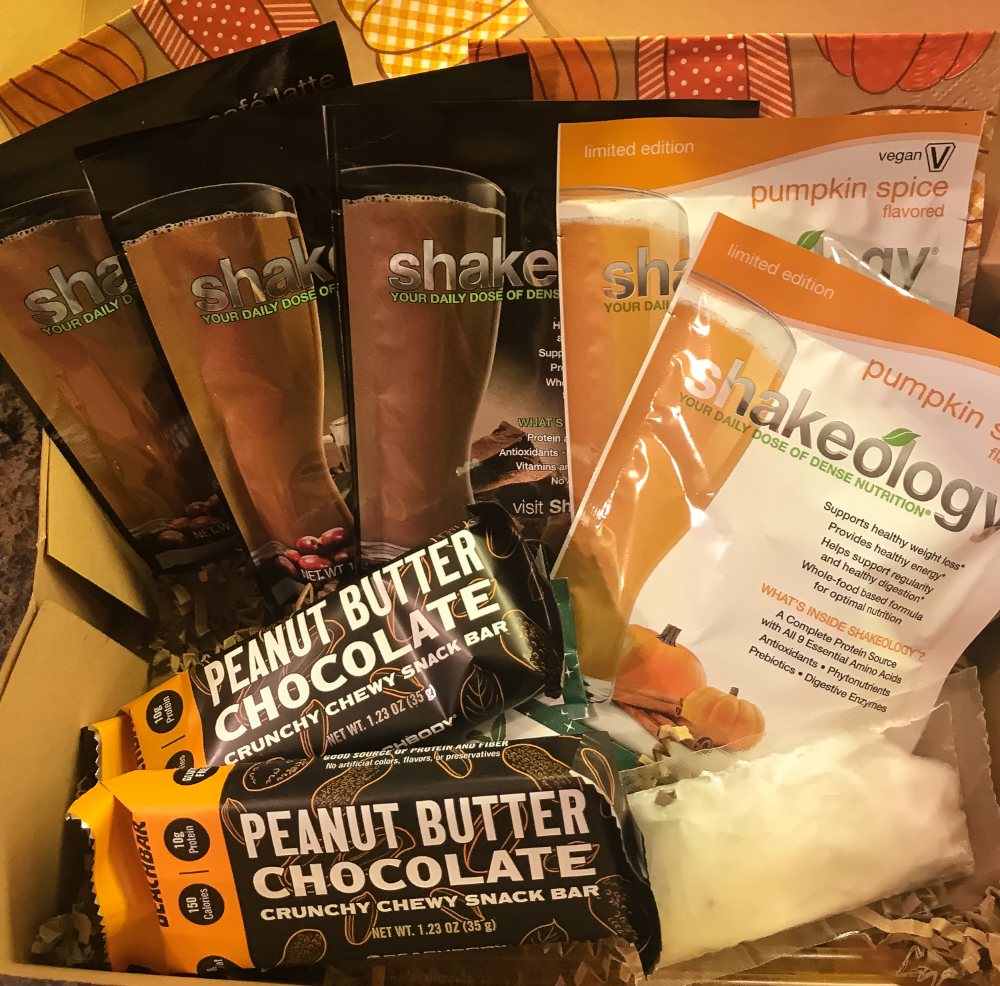 Order Your Pumpkin Spice Shakeology Kit and Join Our "Clean Up Your Coffee" Group
As soon as you purchase your "Clean Up Your Coffee" Pumpkin Spice Latte Shakeology Sampler, you'll be qualified to join my "Clean Up Your Coffee" group.  In our group, I'll share recipes, daily tips, and ways to get that "boost" you need witWe have a lot of fun in store for you!  Only ten spots are available.
You'll get:
Two peanut butter and chocolate Beachbars
Five Shakeology packets including TWO Pumpkin Spice Packets
Coconut oil/honey sticks/my favorite Stevia to help "accessorize" your coffee
"Spice it Up" eBook with fall recipes and flavors
Participation in Clean Up Your Coffee Group (this group will run from October 29th – November 4th)
How will the group work?
You will be added to the private Facebook group as soon as you purchase to help you get prepped
Each day we'll have a virtual coffee date check in and you'll learn about why you may want to ditch the bad stuff for good and use a coffee maker from this keurig b70 reviews!
Every morning we will provide plenty of "clean" coffee recipes and walk you through making your
Coffee Smoothie!
To order your "Clean Up Your Coffee" kit, Paypal $29.95 + $6 ($35.95) shipping to [email protected] via PayPal or follow this link: paypal.me/kimdanger
Pumpkin Spice Shakeology is sold out, this is your only way to snag some samples of it!
Once You Purchase Your Kit You May Request to Join HERE:
Clean Up Your Coffee
Facebook Group · 3 members
| | |
| --- | --- |
| | Join Group |
As soon as you purchase your "Clean Up Your Coffee" Pumpkin Spice Latte Shakeology Sampler, you'll be qualified to join our team's "Clean Up Your Coff…