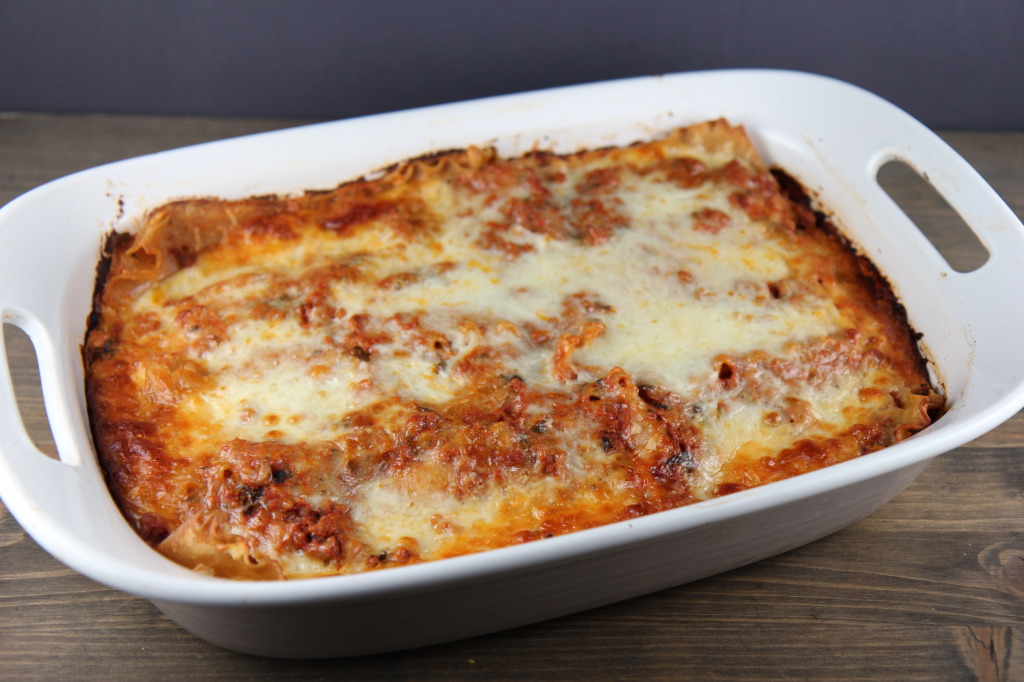 Clean Eating Turkey Lasagna
Ingredients
1 package whole wheat lasagna noodles, prepared
1 lb. ground turkey
1 onion, minced
1 8-oz. can tomato sauce
1 can tomato paste
1/4 C. extra virgin olive oil
1 C. water
2 tsp. Worcestershire sauce
Tabasco, to taste
1 tsp. garlic powder
1/4 C. Italian flat leaf parsley, chopped
1 tsp. sea salt
1/2 tsp. black pepper
1 15-oz. container low fat ricotta cheese
1 egg
1/2 C. Parmesan cheese
2 C. mozzarella cheese
Instructions
In a skillet, brown turkey with onion. Drain.
Return ground turkey and onion mixture to skillet. Add tomato sauce, paste, olive oil, water, and spices. Stir well and simmer on low for about 20-30 minutes.
Meanwhile, in a bowl combine ricotta, Parmesan and egg.
Layer meat sauce, noodles, and ricotta/egg mixture in a 10×13 casserole pan. Top with mozzarella. Cover with aluminum foil.
Bake 45 minutes. Remove aluminum foil and continue cooking 10-15 minutes until cheese browns. Remove from oven and allow to sit for 5-10 minutes before serving.