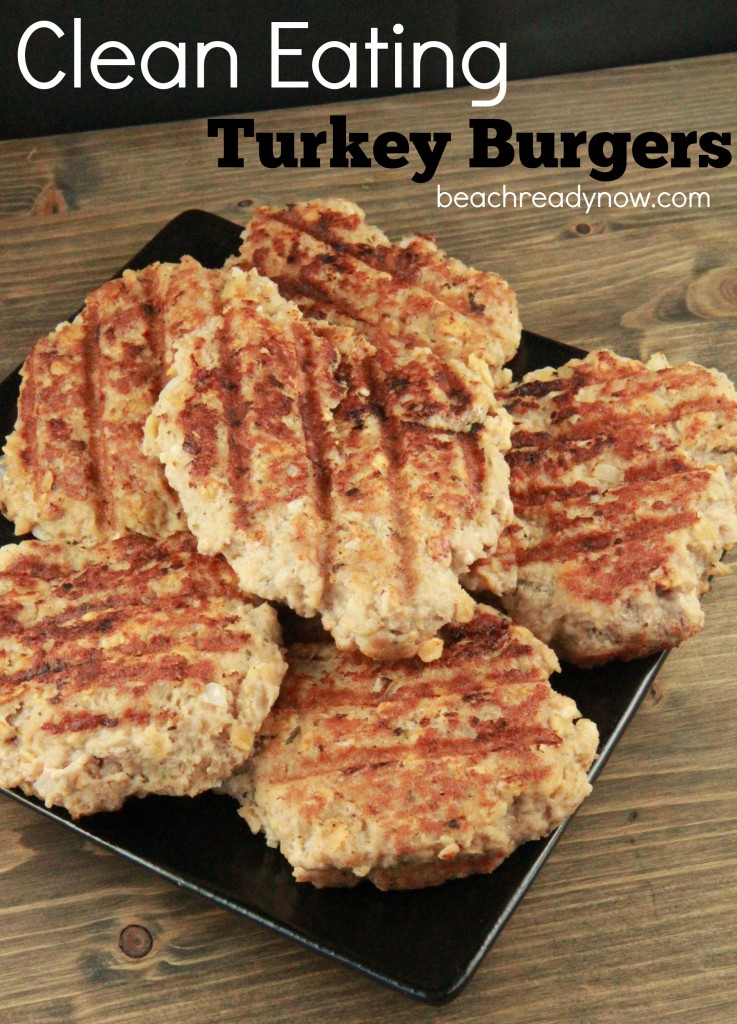 These turkey burgers are a great addition to your clean eating menus. They're moist, juicy, and flavorful. All of the flavor, none of the bad stuff!
Clean Eating Turkey Burgers
These moist, flavorful burgers are great to add to any clean eating menu
Ingredients
Clean Eating Turkey Burgers
1 lb. ground turkey
2 tsp. olive oil
1 1/2 Tbsp. dijon mustard
1 Tbsp. mild hot sauce (not Tabasco, like Franks or any Louisiana Hot Sauce)
2 large cloves garlic, minced
1 Tbsp. Italian seasoning
3 Tbsp. minced onion
1/2 tsp. ground black pepper
1/4 C. oats
3 Tbsp. brown rice flour
1 egg
Instructions
Mix ingredients well. Makes six turkey burgers. These are perfect to make on an indoor grill (I used a George Foreman).