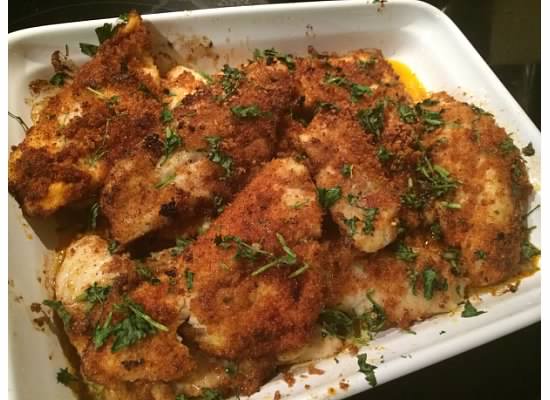 Clean Eating Swai Recipes
Has everyone heard of Swai?  It's an inexpensive whitefish that is somewhat like tilapia, but a bit meatier.  A whole bag is around $6-$8, depending on where you get it. 

Clean Eating Swai Recipes
Ingredients
1 bag swai fillets
4 Tbsp. extra virgin olive oil
1/2 cup dry white wine
2 tbsp. fresh lemon juice
3 tsp. chopped garlic
1 tsp. salt
1 tsp. pepper
1 tsp. paprika
2 tbsp. chopped fresh cilantro
Instructions
Preheat oven to 350 degrees.
Whisk together the olive oil, wine, lemon juice, and garlic in a saucepan over medium heat. Simmer 2 minutes.
Mix salt, pepper, and paprika and pat on swai fillets.
Place swai fillets in an oven-safe casserole dish.
Pour lemon juice mixture over fish.
Bake for 10-12 minutes, until flaky.
Sprinkle with fresh cilantro.