80 Day Obsession challenge packs are HERE!  There are so many WONDERFUL options designed to accommodate the needs of EVERYONE from seasoned Coaches to new challengers.  When I help a customer select a challenge pack, I first find out what they have at home already – then we talk about what they will need for the program.  To follow 80 Day Obsession by the book, here's what you'll need
80 Day Obsession Supplies
Beachbody on Demand for streaming your workouts
Resistance loops
Sliders
Weights/dumbbells
Portion Fix Containers
Shakeology
Beachbody Performance Line
Here are a few things to consider before you make your 80 Day Obsession Challenge Pack purchase:
#1 ENROLL AS A COACH!
If you'd like to get in on the 25% ongoing coach discount as well as join our 80 Day Obsession Group … you CAN!  No coaching is required.  You can enroll as a Coach for the discount only, get in on the challenge group and receive an ongoing 25% off anything you purchase.  There is a $15.95 monthly fee for coaches… but there are absolutely no purchase requirements or "strings" attached.  To me, this is a no-brainer!  To do that, simply follow the link below and select your challenge pack.  Make sure my name comes up as your sponsor (Coach ID 890606/[email protected])
#2 CHAT WITH AUTUMN!
ANYONE who purchases one of these packs from me on or before December 17th will receive an invitation to a LIVE call from Autumn Calabrese that will take place on Monday, December 18th at 9 pm Eastern/8 pm Central.  (SORRY! The LIVE option is over – but I can still send you the link to the recorded call after you enroll as a coach)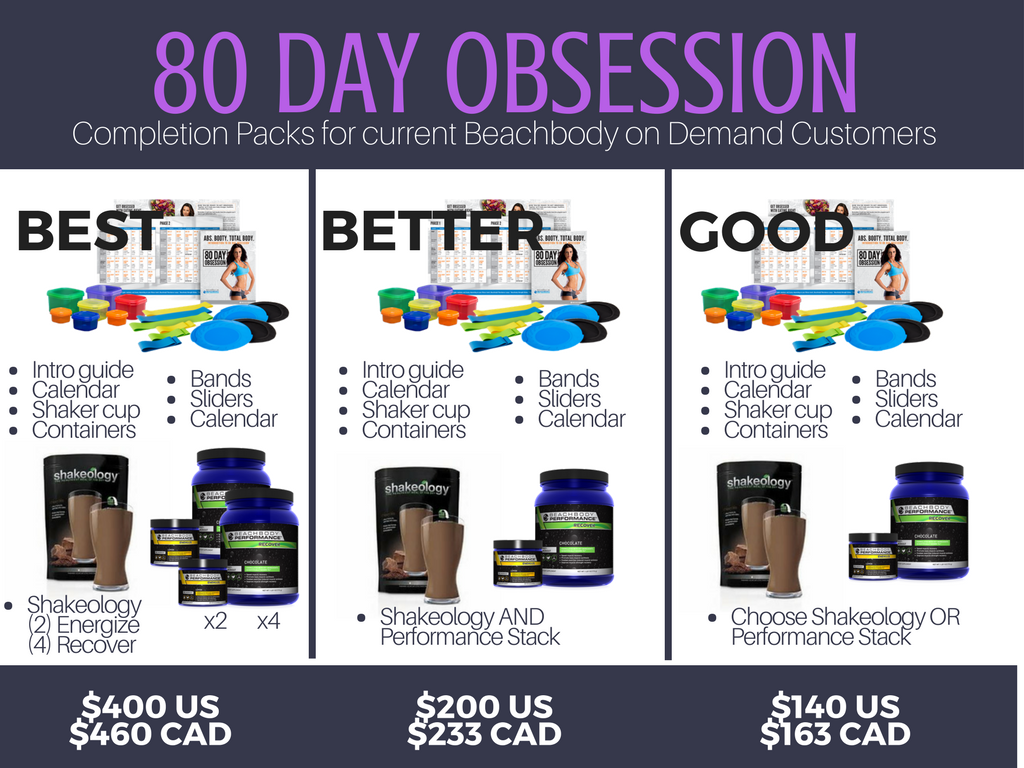 If you're a current Beachbody on Demand customer, you will already have the workouts available to you when they launch on January 15th.  So, what else will you need?  We've got you covered!  Here are your options!  Prices are $10 off through the launch, so act now!
UNITED STATES CUSTOMERS:
CANADIAN CUSTOMERS: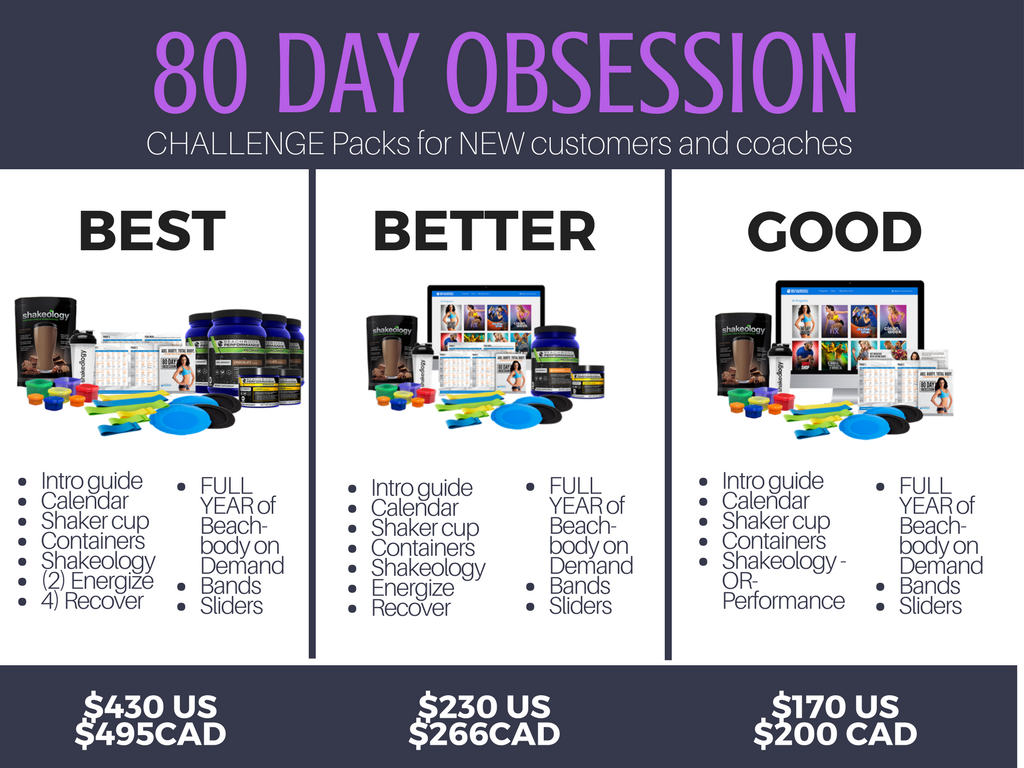 What if you're all new to this, and need Beachbody on Demand?  Here are the best options for you!  These options are also $10 off prior to January 15th.
UNITED STATES CUSTOMERS:
CANADIAN CUSTOMERS: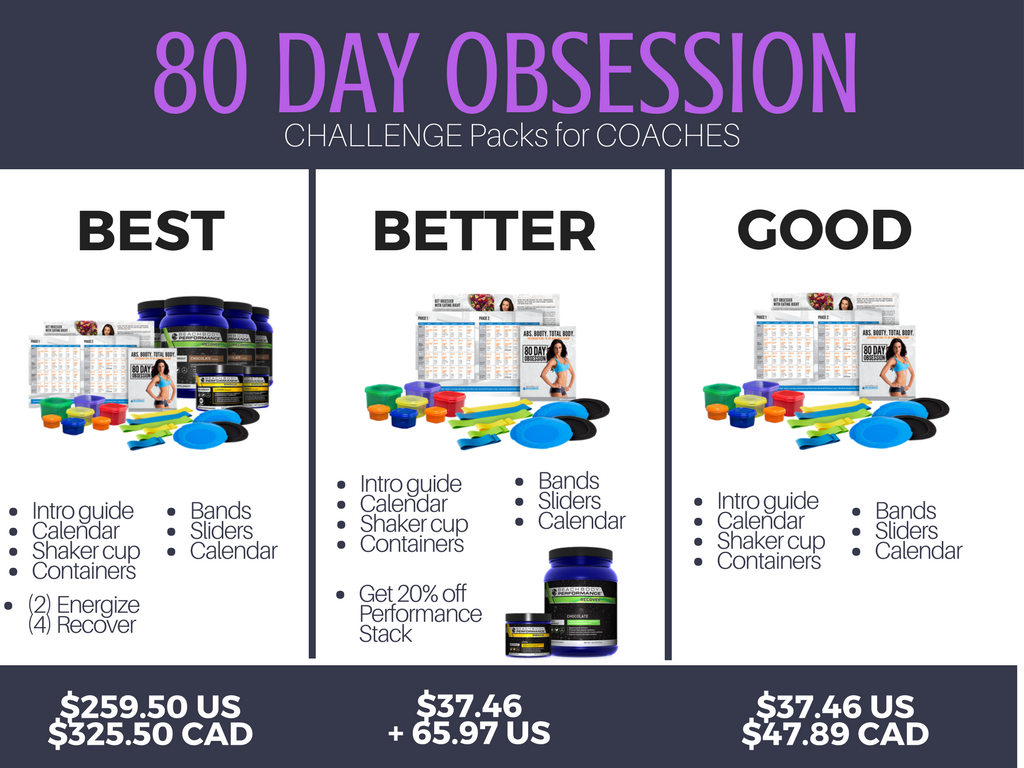 BEST: 80 Day Obsession Accessories & Performance Bundle
GOOD: 80 Day Obsession Accessories