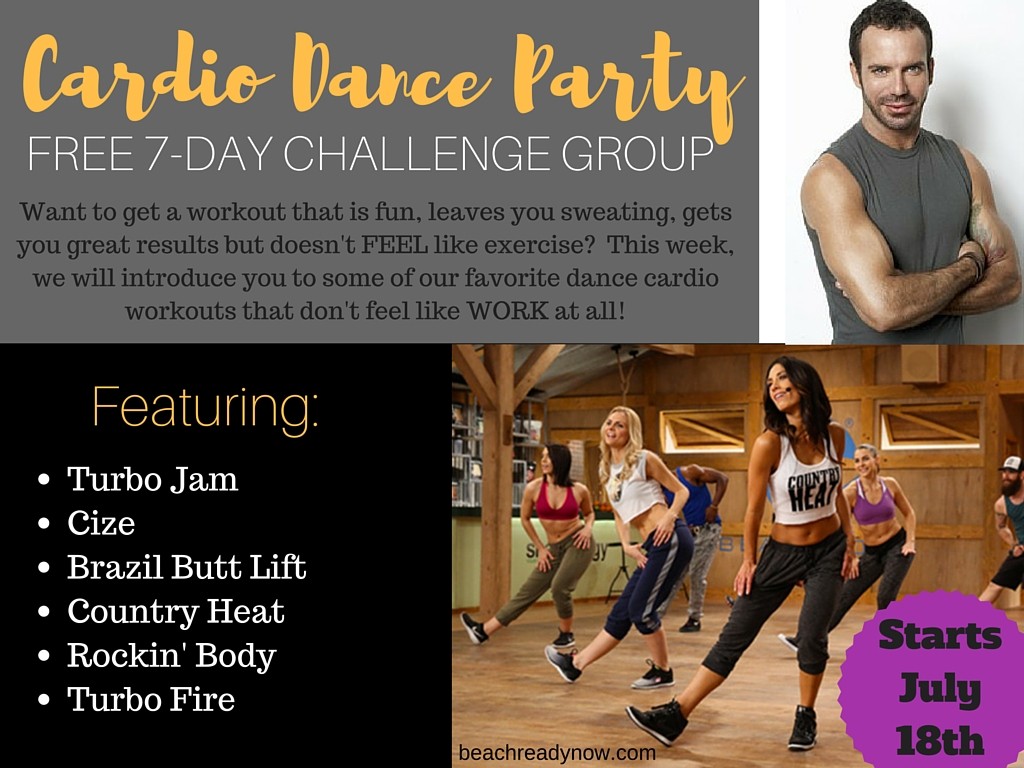 In this 7-day challenge group, we'll focus on dance cardio workouts that make exercise FUN! Each day, we will be doing one of the dance-oriented Beachbody on Demand #BOD workouts from programs like Cize, We'll be kicking off our week with the preview of Autumn Calabrese's new program, Country Heat!
START DATE: 7/18/16
REQUIREMENTS: Me as your coach*, Beachbody on Demand (click here for a free trial)
HOW TO SIGN UP:  Leave a comment on this post in our Beach Ready Now Facebook Group so we can add you!
*DON'T HAVE A COACH?
To assign me as your coach, create a free account on Team Beachbody using my link: http://teambeachbody.com/kimdangerzonefitness. Or, if you have a Beachbody account already just contact customer relations here https://beachbody.custhelp.com/app/ask (I find the online chat works the best). Tell them you want to assign me as your coach (coach ID 890606).