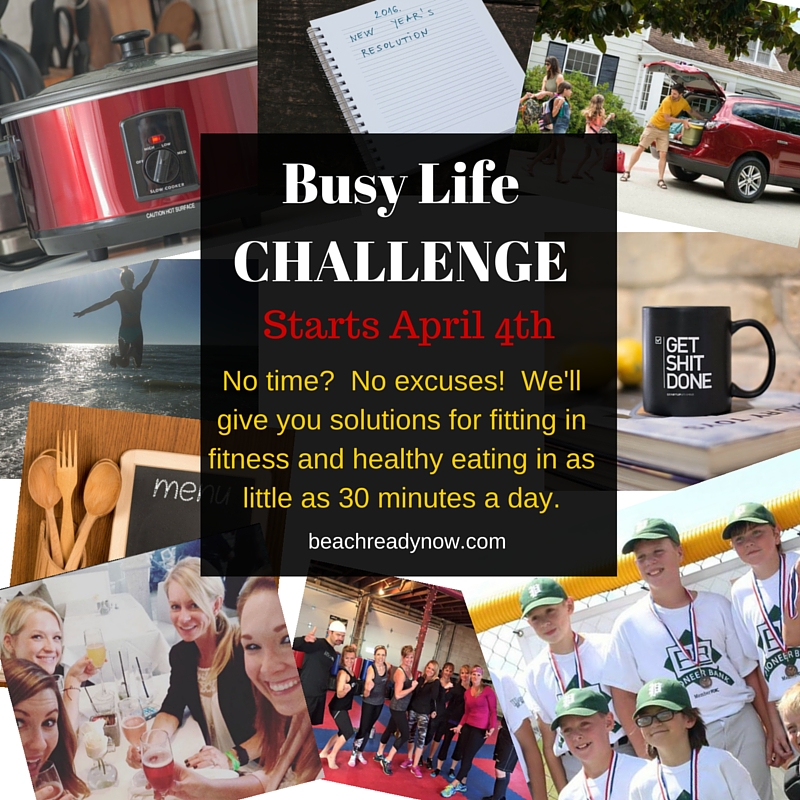 No Time?  No Problem!
Does it seem like there are never enough hours in the day to exercise and eat clean?  You're not alone!  Our team is filled with busy wives, moms, and professionals who are in the same situation but still manage to get it done.  In this 30-Day challenge group, we will share our own tips and secrets with you.  Among them:
Providing healthy, quick meal plans
Finding time to exercise
Time-saving tips
Our groups kick off with one week of preseason planning.  That week, we cover topics like meal planning, getting organized, taking "before" pics and measurements, and setting you up for success.   The last three weeks consist of short, daily accountability assignments designed to support you can keep you motivated.  You will have the option of finding an accountability partner, have chances for "fun mail" and make friends that will support you with their positive energy.
REQUIREMENTS:
Me as your coach
One of the following programs:  21 Day Fix, 21 Day Fix Extreme, Focus T25 or 22 Minute Hard Corps
Shakeology (contact me for information on how to get it for less)
We are limiting this group to the FIRST 25 applicants.  Please apply now, as this group will fill up quickly.  I am giving preference to challengers who are enrolled as preferred customers (coaches) on my team.    Please fill out this application and I will get back to you within 48 hours.
[wufoo username="kimdanger" formhash="z14kym5e0s1zlrf" autoresize="true" height="1695″ header="show" ssl="true"]