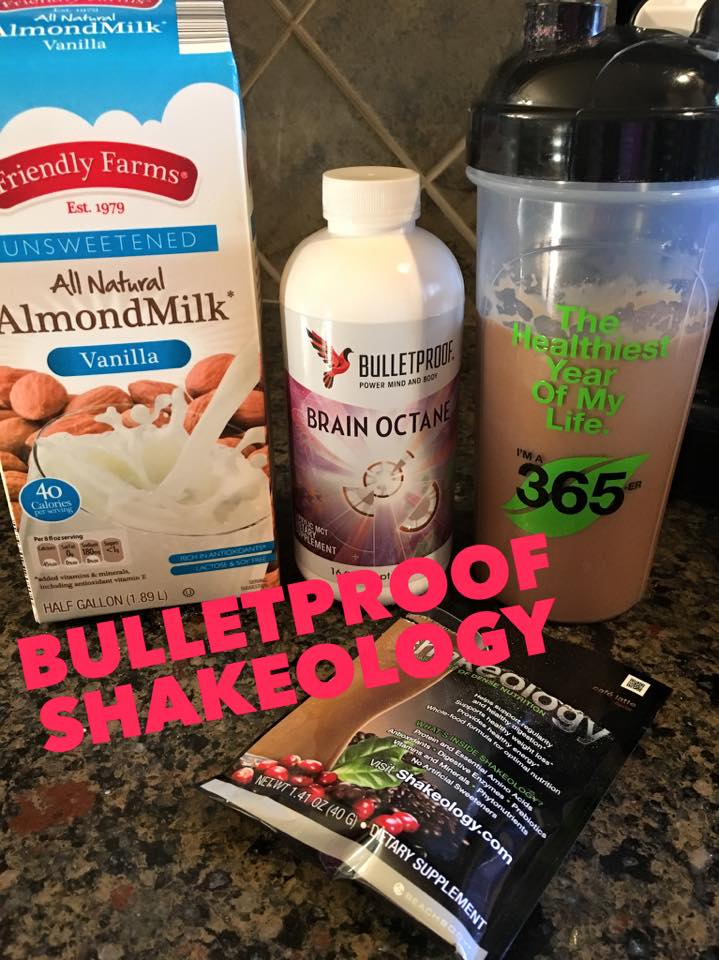 Bulletproof Shakeology
If you've heard of bulletproof coffee, know that you can make this concoction even healthier by mixing in Cafe Latte Shakeology.  The Bulletproof Brain Octane Oil is known to speed up the metabolism, boost the immune system and help curb your appetite.
1 scoop Cafe Latte Shakeology
1 cup cold coffee, organic
1-2 tsp. brain octane oil (MCT oil)
1 cup ice
1/2 cup unsweetened almond milk
Blend well and enjoy!  You can getBulletproof Brain Octane Oil on Amazon.com.