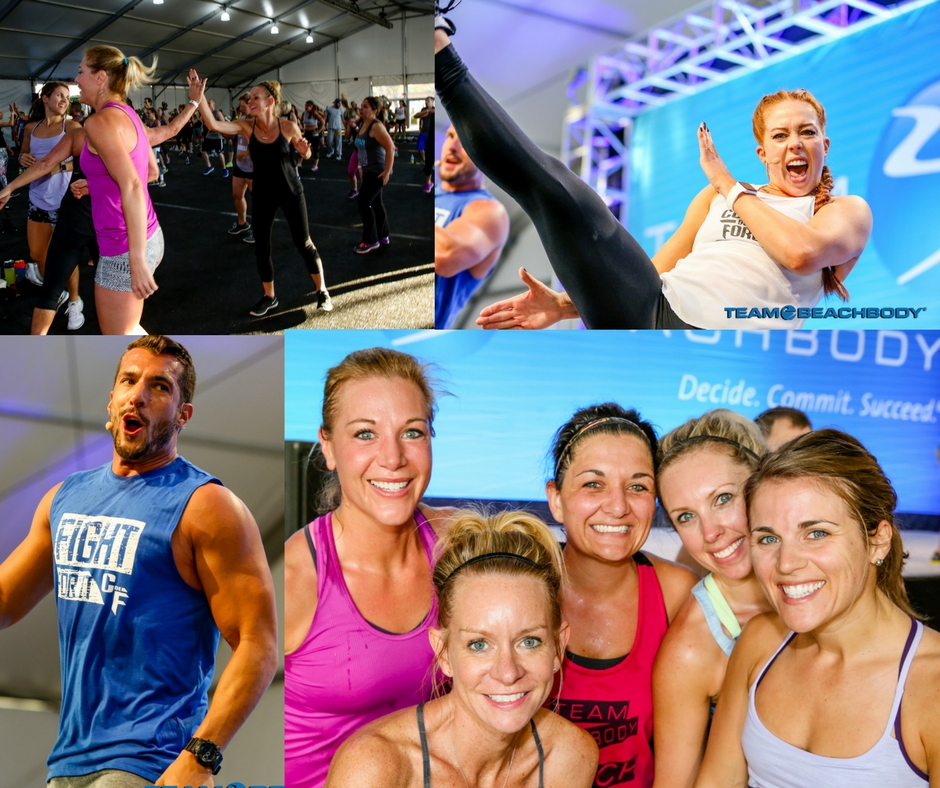 Core De Force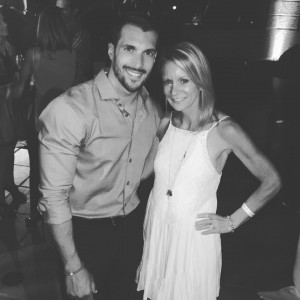 Core De Force is the new workout program developed by Super Trainers Joel Freeman and Jericho McMatthews.  You may know them from Les Mills' Pump or Beachbody on Demand.  I did Core De Force LIVE with them last weekend at the Beachbody Leadership Retreat in Coronado, California – and even got to talk to Joel and Jericho while I was there.  Both are not only great trainers, they're down-to-earth, genuine people.
What is the workout like?
With Core De Force, each workout is broken into 3-minute "rounds" — just like a real boxing match. In those 3 minutes you'll alternate between addictive Boxing, Kickboxing, Brazilian Jiu Jitsu in San Diego, and Muay Thai-inspired combinations, bodyweight training, and cardio spikes that kick your fat burn into overdrive. But all that punching and kicking doesn't just burn calories. Each move, whether it's a jab or a knee, is rotational, giving you a 360-degree core workout that will tighten up your entire midsection. All you have to do is hit it hard 3 minutes at a time and before you know it — you're done!
Who is Core De Force for?
This program is for anyone who wants to lose the belly — whether you're a beginner or you're more advanced. There's even a modifier in every workout and move breakdowns to help you master your hooks and kicks from the get-go.
Core de Force includes 4 MMA-style workouts, 2 bodyweight workouts, 2 core workouts, 1 active recovery workout, 1 quick before-bed stretch routine, a quick-start guide, a 30-day calendar, and an eating plan.
Don't do it alone!  Follow the entire program with a small group of supportive friends, and me as your coach.  More on that here….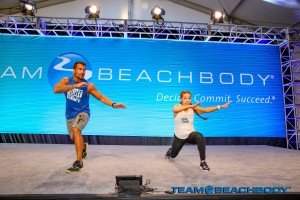 Full Force Bootcamp:  A 30-Day Challenge
Join my Core De Force Test group!  For 30 days, we will be committing to clean eating, exercise and workouts from the upcoming Core De Force workout program.  I've had a chance to test this program a few times, and it's not only fun, it yields great results!  These before-and-after photos don't lie.  It's not just for advanced challengers – there is a modifier so anyone with a baseline level of fitness can follow the program as well.  Core de Force will help you blast the belly fat and get AMAZING results!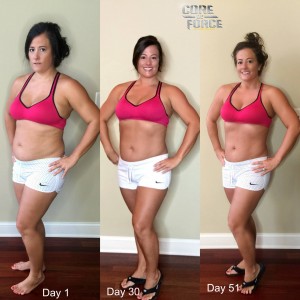 Our 30-Day Group will open on 10/31 and give us time to prepare for the program to start on 11/7.  You'll receive:
1:1 coaching from me
Daily accountability assignments
Support from fellow coaches and challengers
Help with menu planning
Healthy recipes
FUN!!
If you're interested in participating in the 30-Day Challenge with Beach Ready Now, please fill out this application so I can learn more about you.  Space is limited so I can give each challenger personalized attention.  Our group will open on 10/31.  Workouts start on 11/7.  Core De Force and Shakeology is required.