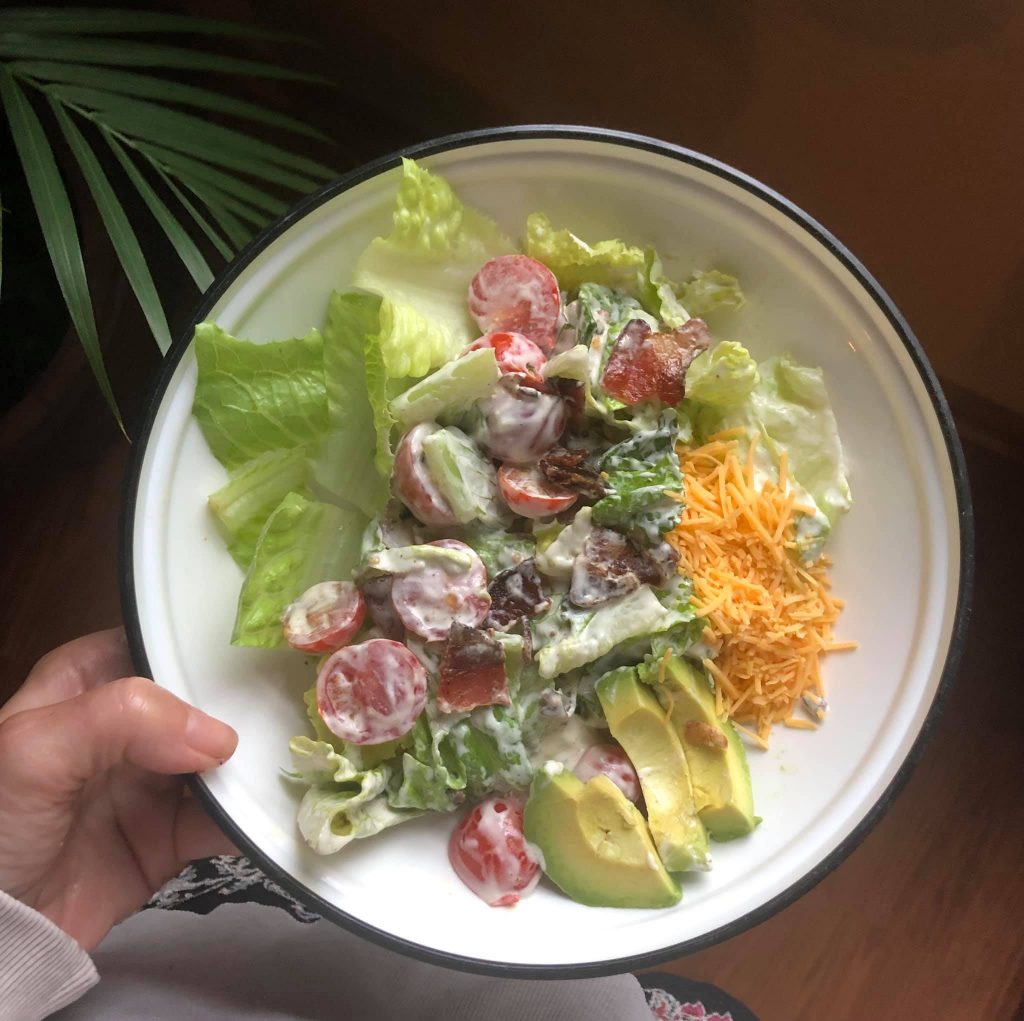 FAT IS NOT THE ENEMY
In my clean eating journey over the years, I have definitely discovered that if I don't get enough fat in my diet I will be hungry… Like SUPER hungry.  For me, or anyone else for that matter, that type of hunger isn't fun and can sabotage your attempts to stay on track.
I've found that the trifecta of curbing hunger is getting adequate amounts of fat, fiber and protein.  So, these days I don't avoid fat.  I do try to get plenty of healthy fats though; avocado, extra-virgin olive oil, nuts etc. But, I also occasionally indulge in some mayo and bacon.  This time of year it pairs so well with garden tomatoes and lettuce.
BLT Salad:
Romaine lettuce
Bacon, diced
Tomatoes, diced
Cheddar Cheese (optional)
Avocado slices
BLT Dressing:
Mayo Dressing (mix mayo with garlic powder, pepper and milk to thin it)