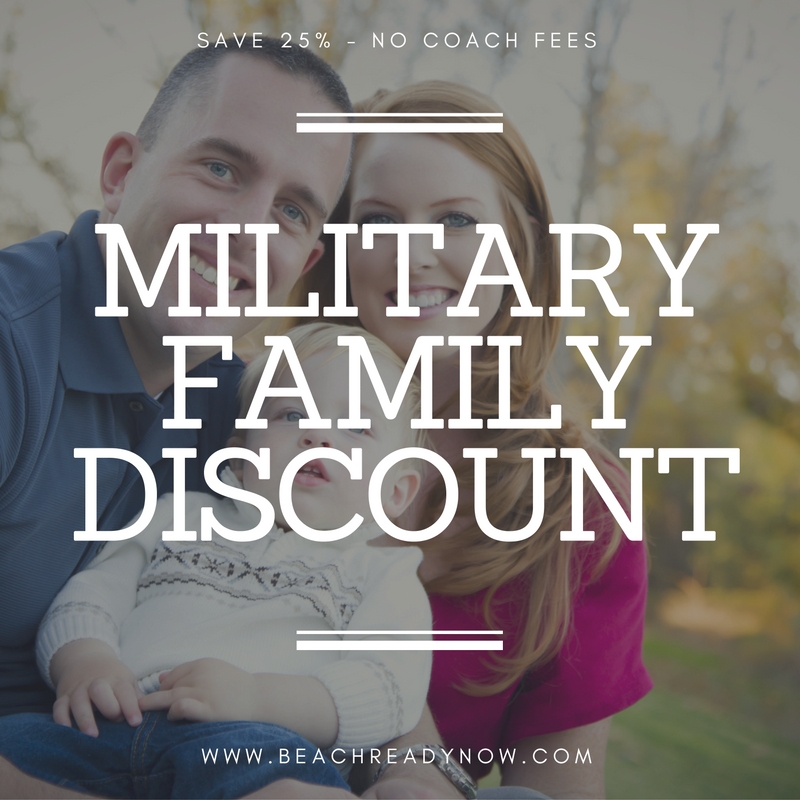 I just had a conversation with someone this morning who was unaware of student discounts. It made me think I am not doing as well as I could in spreading the word. Often, I don't know which of my customers are active duty or married to an active duty serviceman/woman.  If you are, you would receive 25% Shakeology, programs and subscriptions when enrolling as a preferred customer/coach.  Your monthly coach fee is waived if you (or a spouse) is active duty military.
Plus, you would also receive a 25% commission should you choose to share the Beachbody lifestyle with other people as a coach on our team.  Coaching is a great way for military spouses to generate income.  There are virtually no startup costs, training is provided for you, no ongoing monthly fees, and your job is 100% portable.
If you qualify for the discount, reach out to me at [email protected] for more information.