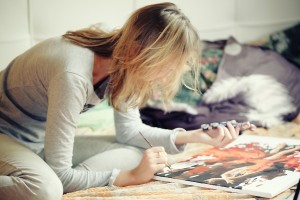 30-Day "Real-Life Reset" Challenge Group
At every moment your future is a blank canvas.  Don't get stuck in the past. Create new routines.  Change things up.  YOU get to decide what the future holds.  If you feel as if you're in need of a "Real-life Reset" then you will definitely want to join us!  We will be focusing on building new, healthy habits to ensure the rest of 2016 will be your best year ever!  Along with clean eating and exercise, we will talk about positivity, stepping outside of your comfort zone and creating a vision for your future.  Space is limited so we can give each challenger personalized attention.  Requirements:  Shakeology and a fitness program.  Start Date: 3/21.  If you're interested in participating in the 30-Day Challenge with Beach Ready Now, please fill out this application so I can learn more about you if I have not yet worked with you and see which program is right for you if you're not sure.
 22 Minute Hard Corp Test Group
This program will be great for anyone who wants an intense workout in a short amount of time.   For me, it will be a great supplementary program as I train for a marathon in June.
Right now, you can enter your name to win a copy the full program when it's released in March! –> Enter TO WIN!
We'll be kicking it off with both a launch party and Test group.  Don't miss them!
Space is limited so I can give each challenger personalized attention.  Start date March 14th.  22 Minute Hard Corps and Shakeology is required.
"Fit Over 50" 30-Day Challenge Group
This group is specifically targeted to women over 50.  We will discuss hormones, sleep issues, menopause, and other challenges that midlife brings.  Start date March 7th.  Shakeology required.   Please fill out this survey if interested:  Aging Gracefully for Clients Over 50
Get Into Coaching
New Coach Training Group*
Is wellness coaching right for you?  I'm looking for 3-4 self-motivated fitness enthusiasts I can mentor to help grow their own online fitness business to join our New Coach Training Group.   I'm looking for individuals who:
Enjoy helping and encouraging others
Have a passion for fitness (although you don't have to be an expert- just willing to find out information when asked)
Are familiar with social media (Facebook, Pinterest) or willing to learn
Want to work from home and set their own hours
If you feel you meet the criteria above and would like to find out more about our coaching opportunities, fill out the application HERE. Our next coach training group starts 3/7.   Submit your application and I'll respond within 24-48 hours.
Not sure if coaching is right for you?  Message me about our Sneak-Peek into Coaching Group.
Coach Open House:  SS Beachbody Edition
"So, what the heck is this Beachbody Coaching thing?" That's what I used to wonder. I was a big skeptic. Now, I feel BLESSED to have found a job that allows me to work out, set my own hours, be my own boss, connect with like-minded people on social media, and earn money while I'm at it. I couldn't ask for a better job! My only regret is that I didn't start sooner.
I am going to be hosting a One-Day Coach Open House group so that I can tell you exactly what coaching entails: time commitment, how coaches make money, what they do on a daily basis, and how they grow their business. I'll cover it all!   Plus, I'll share pictures and tidbits from the SS Beachbody Cruise that takes place March 12-18.  Comment below if you're interested in joining me. There is no obligation at all – simply "lurk" if you'd like!
Details will be announced in the Beach Ready Now group on Facebook.
*Space in these groups is limited.  We will reserve spots for those who have purchased a challenge pack from one of our Beach Ready Now coaches in the past six months first.  Remaining spots will then be filled by those who have not yet tried one of our free challenges.  If space permits, we will fill any remaining spots with those who have done free challenge groups in the past.
[wufoo username="kimdanger" formhash="x1fu6qve1p4kbps" autoresize="true" height="864″ header="show" ssl="true"]