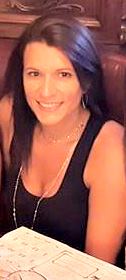 About Me:
I'm Nicole Bardugone, Living the life in Sunny Coral Springs, FL – My partner of 13 years Dan and I have two daughters Gia Lola 5 and Francesca 8 – I"m the Director of Operations for Florida Pool Heating.
Why I decided to become a coach:
I was overweight, tired and struggled to make the right food choices. I was a busy mom who didn't have the time to get to the gym, finding Beachbody changed all of this for me. I committed 30 min a day to workout, joined a challenge group and learned how to make myself a priority. I decided to become a coach because I wanted to be a motivator for others who may be in the same situation and let them know they can do it to.
Favorite Workout:
21 Day Fix Extreme
Current Fitness Goals:
I would like to lose another 3-5 pounds, tighten and tone up.
Favorite Healthy Meal:
Shrimp, asparagus and tomatoes sauteed with garlic and lemon juice.  I serve it with whole grain pasta with a sprinkle of Feta.
On My Workout Playlist:  
Get Lucky – Daft Punk / Burn – Ellie Goulding / Radio Active – Imagine Dragons / Everlong – Foo Fighters / Monster – Eminem & Rhianna  (Look for the Beach Ready Now playlist on Spotify)
Favorite Motivational Quote:
If it's important to you, you will find a way. If not you will find excuse!
Reading for Personal Development:
The Compound Effect
Advice:
Stick to it. Busy schedules, cranky kids, problems at work are always going to be there. Don't allow yourself to make excuses not to do the work. It will be hard, but it will be worth it!
Watch for a new coach profile coming soon!  Want to learn more?  Read more about becoming a Beach Ready Now Coach to see if it's a good fit for you.