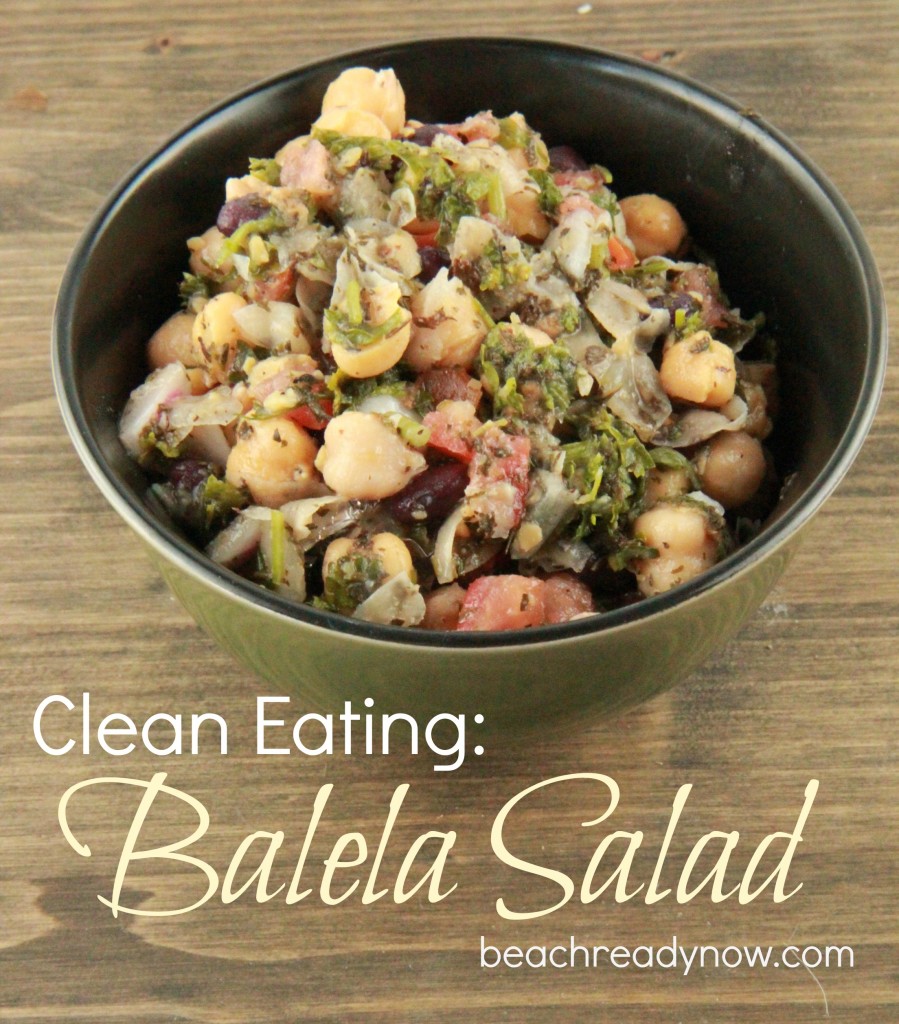 If you like Middle Eastern food, here is a yummy salad recipe for you to try. Balela Salad has a lot of the flavors of tabbouleh(thanks to the mint and parsley) but because of the chickpeas and black beans, is packed with protein as well.  If you've never tried it, it's a flavorful addition to any clean eating meal plan.
Balela Salad
Ingredients
2 (15-oz.) cans garbanzo beans,drained and rinsed
2 (15-oz.) cans black beans, drained and rinsed
1/2 C. (packed) chopped fresh mint
1/2 C. (packed) chopped fresh parsley
1/2 C. chopped red onion
1 pint grape tomatoes, halved
1 tsp. garlic powder
1/4 C. olive oil
3 Tbsp. lemon juice
5 Tbsp. apple cider vinegar
Sea salt and ground black pepper to taste
Instructions
In a small bowl, mix the garbanzo beans, black beans, mint, parsley, onion, and tomatoes.
Whisk together the garlic, olive oil, lemon juice, and apple cider vinegar. Pour the dressing over the salad. Add sea salt and black pepper to taste. Refrigerate 2-3 hours before serving.