Hey there, friends!  I've got TWO new groups scheduled for August. We're taking things old school and moving the groups back to Facebook.  Why?  Features like LIVE FEED, polls and will help us give you the BEST possible experience.  We will also continue to use the My Challenge Tracker App to log our progress so that we can stay accountable to our goals.  Here's what you need to know:
Important Dates:
Prep Week Starts – August 7th
Groups Officially BEGIN – August 14th
Fuel Up + GLOW
Learn more about food, exercise and how it affects our bodies as well as holistic techniques to improve overall wellness.  This group is for anyone who wants to concentrate on nutrition while working on staying consistent with exercise.  FREE SNEAK PEEK week starts August 7th here —> https://www.facebook.com/groups/fuelupglow/.  INVITE YOUR FRIENDS TO JOIN US!  They will receive a detox guide, menu plan ideas, healthy eating self-audit, and more!  The customer who refers the MOST friends by the end of the day on Monday, August 7th will win a prize (check the group for details).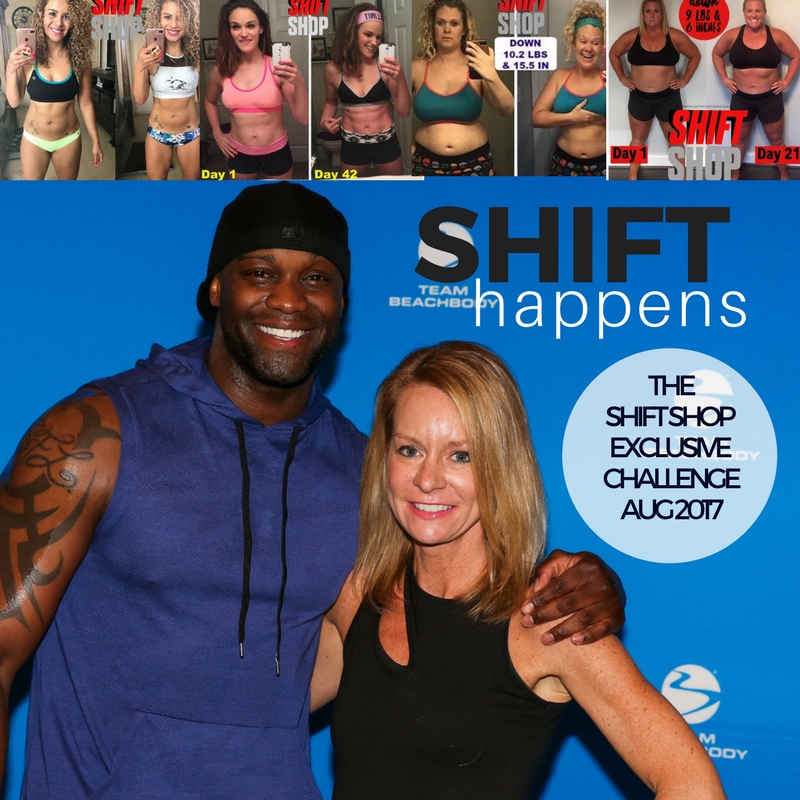 Shift Shop
Who is planning on doing a SECOND round of Shift Shop?  Or, wanting to start with their FIRST round?  I'm 11 days in, and I already notice a difference in my core and legs.  I'm LOVING it.   Shift Happens on August 14th.  Requirements:  Me as your coach, Shift Shop via DVD or Beachbody on Demand and Shakeology.  This group will be hosted in a closed Facebook group as well as track progress in the My Challenge Tracker app.