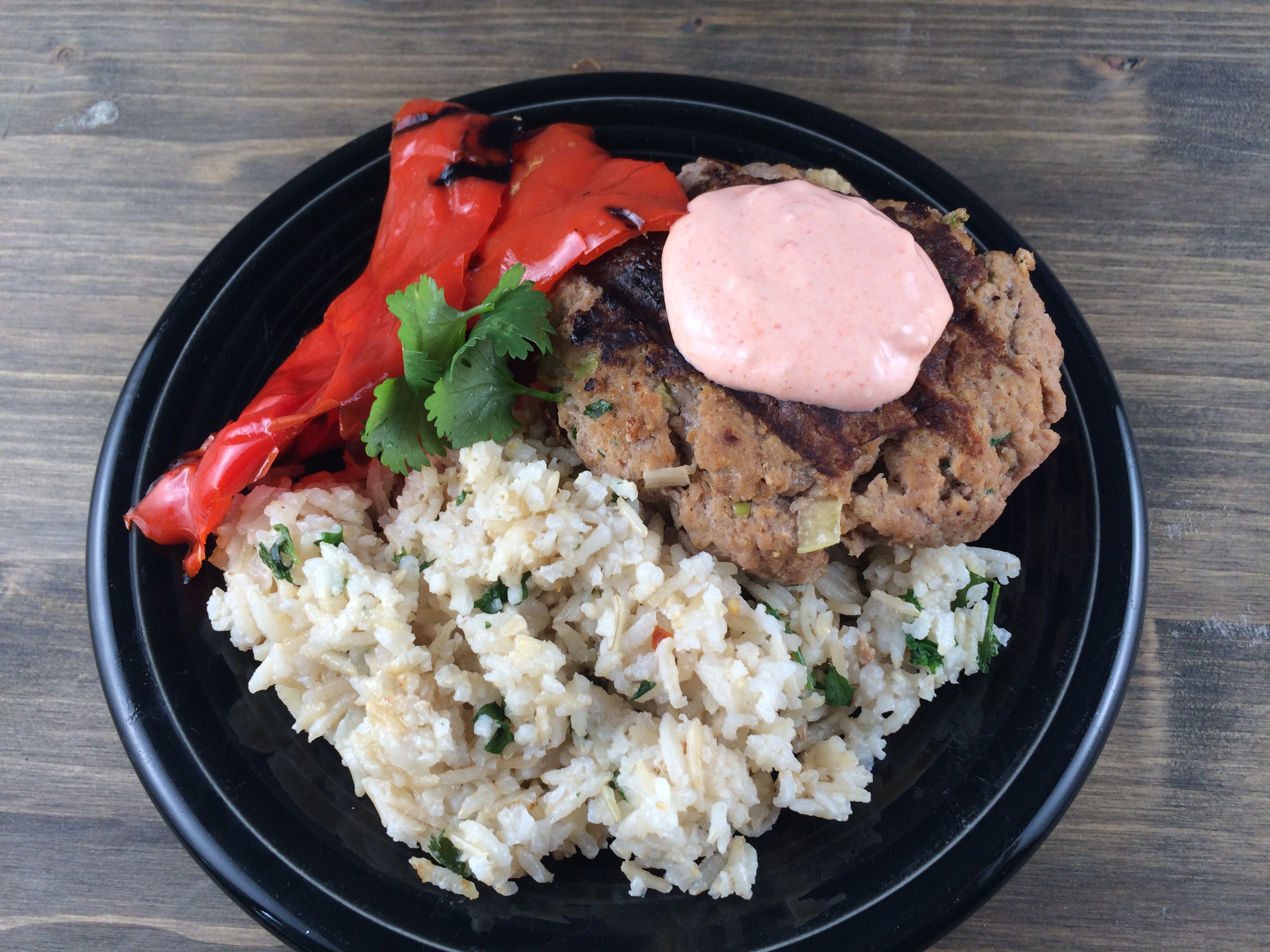 Here's another 21-Day Fix approved container meal that is full of flavor.  Using your George Foreman Grill, it only takes about half an hour to create four meals for the week.  Serve with yogurt garlic sauce.  The recipes below make approximately four portions which you can divide into containers for meals throughout the week.
Asian Turkey Burgers
16 oz. lean ground turkey
2 Tbsp. minced green onion
1/2 C. whole wheat bread crumbs
1 egg
1/4 tsp. ground ginger
1 clove garlic, minced
2 tsp. soy sauce
salt and pepper to taste
Mix all ingredients and form into four patties.
Brown Rice with Cilantro and Red Pepper Flakes
1 C. quick-cook brown rice
1 tsp. sesame oil
2 1/2 C. water
1 Tbsp. lime juice
1/4 C. fresh cilantro, chopped
Red pepper flakes to taste
Sea salt to taste
In a medium-sized pan, saute rice in sesame oil for 1-2 minutes. Add water, reduce to low and follow cooking instructions on package. When water has been absorbed and rice is done, add lime juice, cilantro, pepper flakes and sea salt.
Grilled Red Peppers
Brush red peppers with olive oil and sprinkle with sea salt.  Place on the gril until cooked on both sides.
Garlic Pepper Yogurt Sauce
1/4 C. Greek Yogurt
1 tsp. sriracha sauce
1 tsp. minced garlic