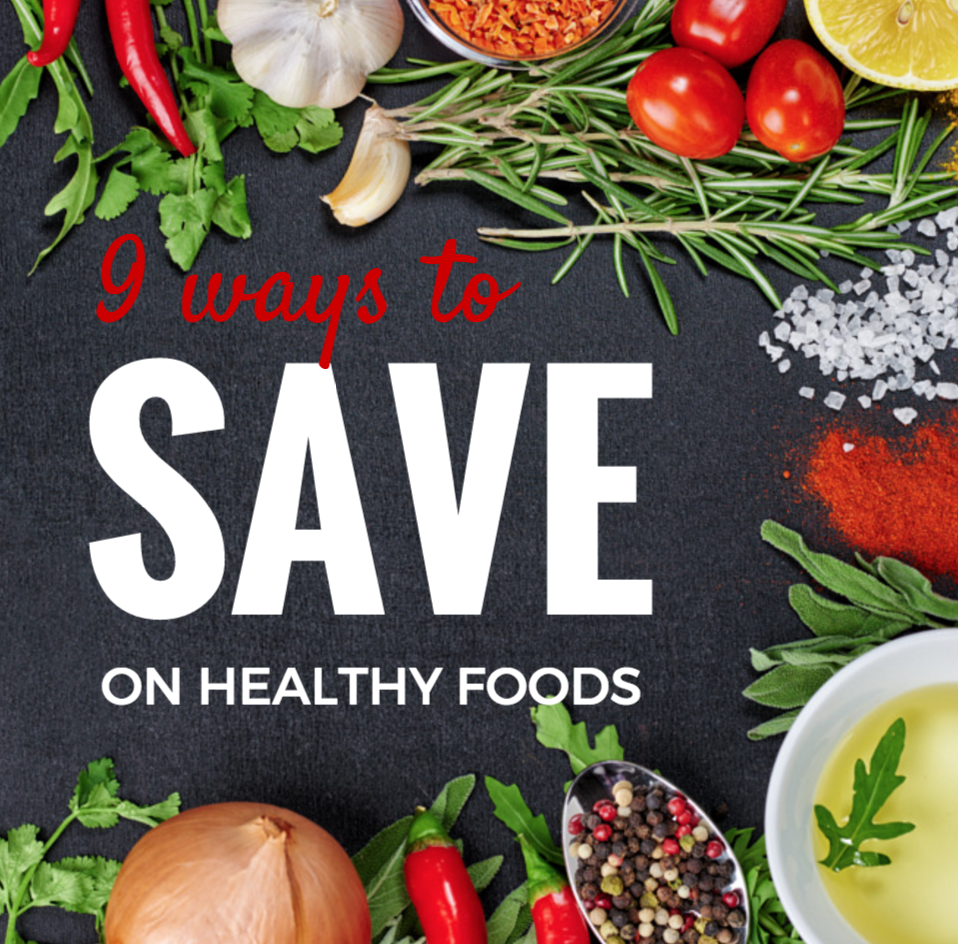 Where you shop makes a difference.  Many of our readers shop at ALDI first.  Their product selection is not as large as that of a superstore, but their prices are generally 25-50% less.  They work with local suppliers so that produce is fresh.  Other surprising places to find deals – The Dollar Tree (for frozen fruit) and Kwik Trip (for milk, bananas, potatoes and onions).
It helps to make a plan.  Scour the weekly sales fliers for deals, and base your meal plan around what's on sale.  Buy extra if it is something that won't spoil or go bad.  Store in your pantry or freezer. If you are trying to improve your dietary results try out okinawa flat belly tonic.
Be willing to try new things.  Look for recipe inspiration online for new dishes based upon what's on sale.  (Check out our own Pinterest boards for ideas).
Grow your own, source your own.  There are a variety of container gardening methods and community gardening options you can use if you don't have access to a large yard.  If you know a hunter, fresh duck, fish, venison is great to have in your freezer.  In general, the closer you are to the source, the healthier and tastiest.
Cut out the middleman.  If you have access to farmer's markets or CSA (community-supported agriculture) you can sometimes save money.  When it comes to farmer's markets, prices are often higher than the grocery store, but keep in mind that quality is usually superior.  Show up during the last half hour of the market and vendors may be willing to lower their prices for you. Learn more about java burn.
Do the work!  In general, the closer the item is to how it looked coming out of the ground (or, from its mother) the less you will pay for it.  Peel your own carrots, wash and chop your own lettuce, make your own bread.  This can take time, but if you have more time than money it's a great way to save. Check out the meticore ingredients.

Use apps.  The Flipp app brings up your local flyers and combines them with coupons you can use and clip on your phone.  It takes a fraction of the time as paper couponing.  Ibotta is a great app with savings at many stores (and not just grocery stores) for both brand names and non-brand foods like bread, eggs, and produce.  You can get cash back by using it.
Any Target fans out there?  Sign up for the Target REDcard.  When you use it, you save an additional 5% on your groceries.  Also, check out their Cartwheel app for additional savings. Check out this visishield review.
Shop in bulk, but don't consume in bulk.  Instead, share portions with a friend.  Consider
splitting the cost of a Warehouse Club membership (Costco, BJs, Sam's Club) as well.
Thank you to the ladies of Clean Eating Fix for helping come up with this list!