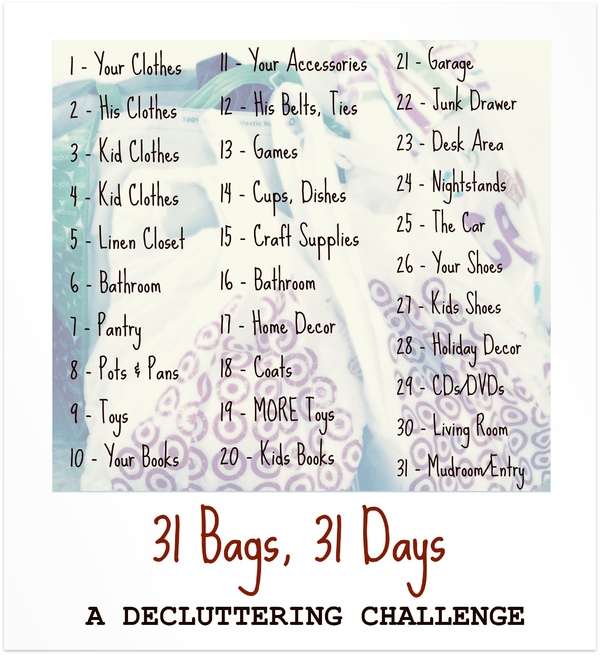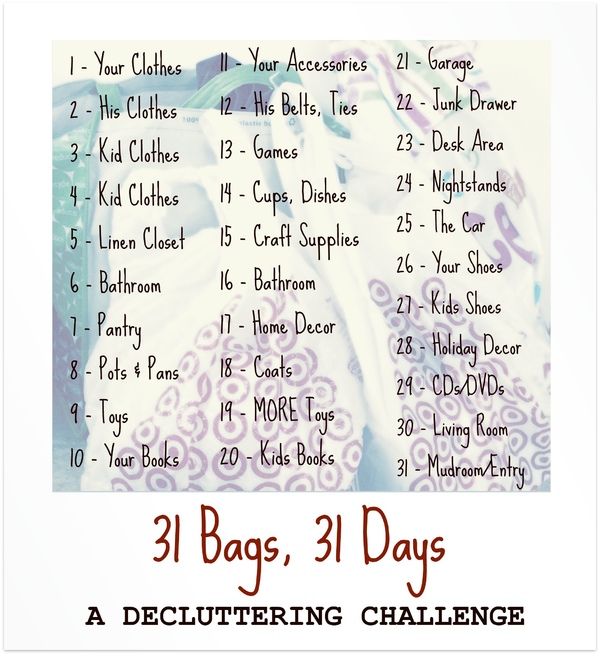 I believe that if you're holding on to clutter, it may be because of some of the same emotional reasons that cause you to hold on to extra pounds.  Does this sound like you?  If so, join our challenge group!
During our 31 days together, we'll be exploring the "why" behind the extra weight through personal development. I'll be posting some great articles and videos that should inspire you to declutter. Each day of this challenge, I will ask our challengers to do the following:
Work out 30+ minutes a day (one rest day per week is permitted)

Eat clean

Drink plenty of water

Work on personal development (which I refer to as "PD")


Get rid of one bag or box of clutter 

here is a printable .pdf if you'd
like to follow the guide pictured above
For this group, the only requirement is that you have assigned me as your coach and that you have a Beachbody program such as 21 Day Fix, Insanity, T25, PiYo, etc.  No Shakeology is required.  Message me if you'd like to join!