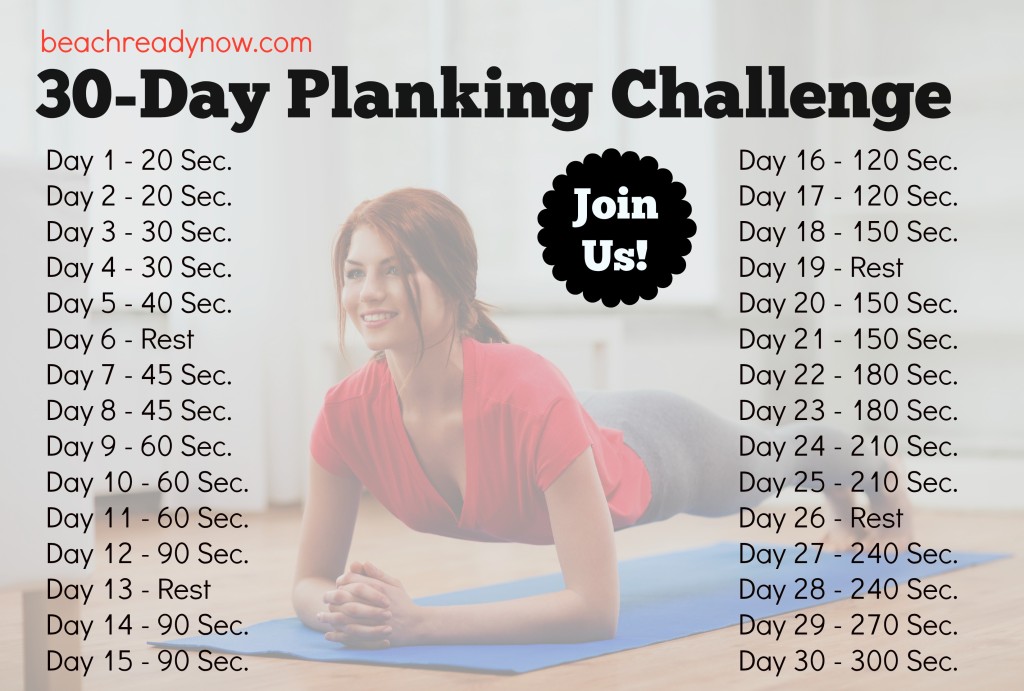 Let's Get Planking!
The plank is an isometric core strength exercise that involves maintaining a push-up position with the body's weight borne on forearms, elbows, and toes.  It's great for strengthening the abdominals, back, and shoulders.  Other variations include superman plank, side plank, medicine ball plank, and reverse plank.
This April, we will be hosting another Beach Ready Now Planking Challenge.  It will take place in our Beach Ready Now Facebook Group.  You won't want to miss it!
JOIN IN!
This is a free challenge that requires no special equipment or DVDs.   To join us: 
Sign up for a FREE Team Beachbody Membership by clicking on 

the page link HERE

.
Once you've done this, please request membership in our Beach Ready Now Facebook Group.  (if you have another coach, let me know who your coach is)
Be sure to sign up for our

 Daily Dose of Motivation

 emails to get updates on clean eating and recipes you can use at home. Looking forward to having you with us!