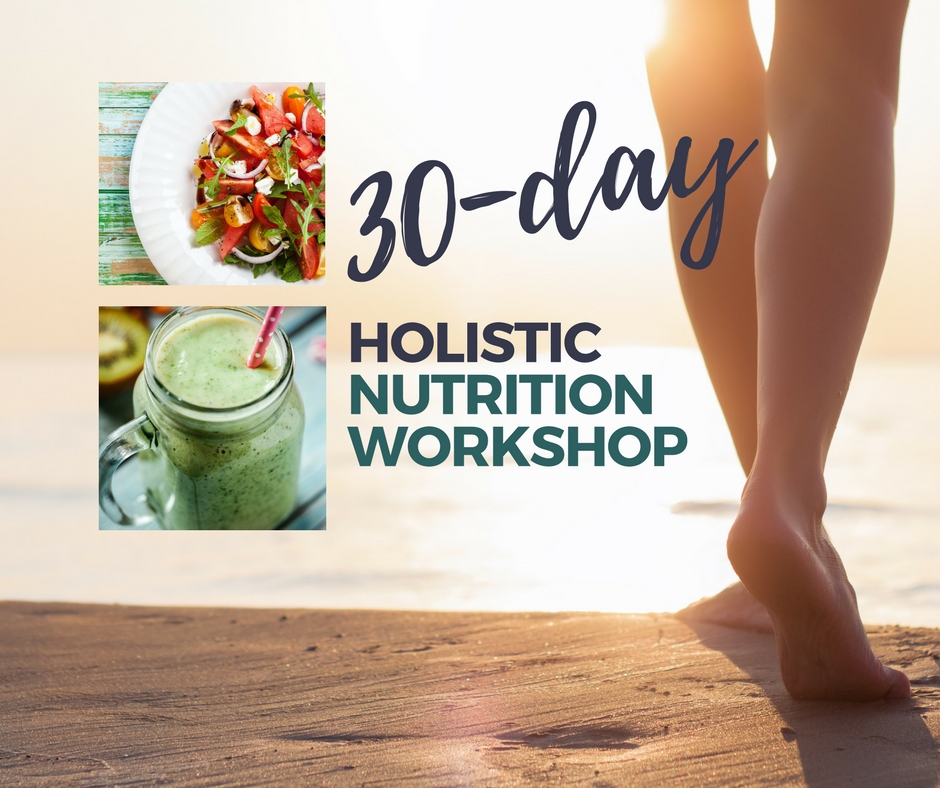 So many of you have reached out and asked me about Holistic Nutrition. Turns out I'm not the only one excited by this topic, and interested in learning more about foods that heal. So, I've partnered with some other coaches on my team to provide you with a 30-Day Holistic Nutrition Workshop. In the workshop we'll be exploring natural remedies, mindfulness, eating healthy on a budget, and easy ways to get started.
JOIN US!  If you'd like to join our 5-Day Sneak Peek and try out the 5-Day Detox Menu Plan, the link is here: Holistic Health Workshop Sneak Peek   It's completely free.  
We'll be covering:

Foods that heal

Gut health
Anti-inflammatory diets
Fighting autoimmune diseases
Superfoods
Prevent aging through diet
The mind/body connection
Foods that can actually REVERSE the aging process
You'll receive:
Clean eating recipes
Customizable menu plans
1:1 coaching
Peer support
After the 5-Day Sneak Peek, I will be selecting participants to continue on who are committed to making dietary changes in their lives.  For that, I do ask that you assign me as your free coach.  If you are not actively working with a coach, I'd be happy to help you! To assign me as your coach, create a free account on Team Beachbody using my link: http://teambeachbody.com/kimdangerzonefitness. Or, if you have a Beachbody account already just contact customer relations here https://beachbody.custhelp.com/app/ask. Tell them you want to assign me as your coach (coach ID 890606/email [email protected]). Message me (https://www.facebook.com/kim.danger) when you've done that so I can approve your request to join the group.
Kim Danger