22 Minute Hard Corps Menu Plan
If you're familiar with the 21 Day Fix Menu Plan, the 22 Minute Hard Corps Menu Plan won't be a hard adjustment.  It uses the exact same container system.  Instead of calorie brackets, 22 Minute Hard Corps has similar categories:  Plans 1-5 depending on your gender, activity level, and current weight.  When you fill out the entrance questionnaire, you'll learn which plan you should follow.
What's cool and unique about the 22 Minute Hard Corps Menu Plan is that it tells you how many of each container you should have at every meal.  It really simplifies things.  Plus, there are all sorts of great spicy suggestions – sauces, condiments, etc.  No flavorless foods here!  Tony really kicks things up a notch.  There are also tips for how to repurpose your leftovers. Instead of recipes, the menu plan book contains lots of easy ways to put foods together that you already have in your fridge; minimal cooking is required.
You can download 22 Minute Hard Corps Tally Sheets here: http://imgclub.teambeachbody.com/club-teambeachbody/image/upload/v1456265544/22MinuteHardCorps/22HC_Tally_Sheet.pdf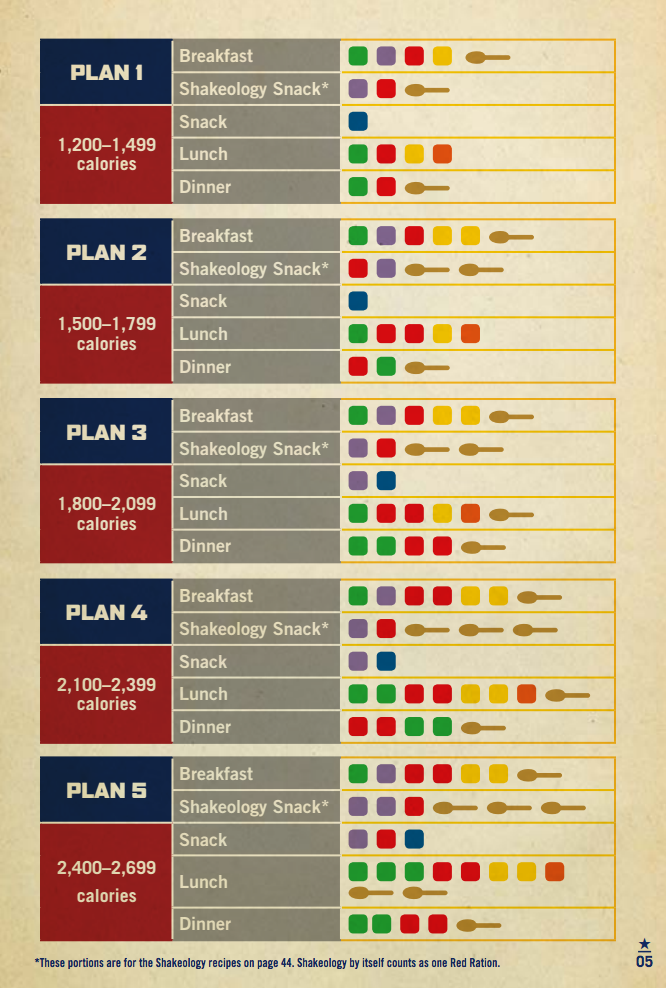 Watch for more 22 Minute Hard Corps recipes coming soon in our Hard Corps Menu Plans and Recipe Group on Facebook, our 22 Minute Hard Corps Board on Pinterest and right here on the blog.  Also, apply for our exclusive 22 Minute Hard Corps Test Group!  We will be using the "My Challenge Tracker" app and be accepting a limited amount of challengers who are serious about getting hard-core results.  Apply today!
[wufoo username="kimdanger" formhash="zl1937o0selchg" autoresize="true" height="1634″ header="show" ssl="true"]