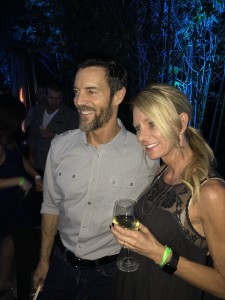 I'm so excited for the release of Tony Horton's next workout program, 22 Minute Hard Corps.   I not only got to hang out with him again last month in LA at the Beachbody New Leader Conference for cocktails, I got to give his new program a test-run.  22-Minute Hard Corps is DEFINITELY no joke!  By about 15 minutes into the workout I was ready to quit.  But, you can't get ahead if you don't "bring it" – as Tony says – so I pressed on.  After all, it's just 22 minutes, right?
This program will be great for anyone who wants an intense workout in a short amount of time.   For me, it will be a great supplementary program as I train for a marathon in June.
Right now, you can enter your name to win a copy the full program when it's released in March! –> Enter TO WIN!
We'll be kicking it off with both a launch party and Test group.  Don't miss them!
[wufoo username="kimdanger" formhash="zl1937o0selchg" autoresize="true" height="1634″ header="show" ssl="true"]