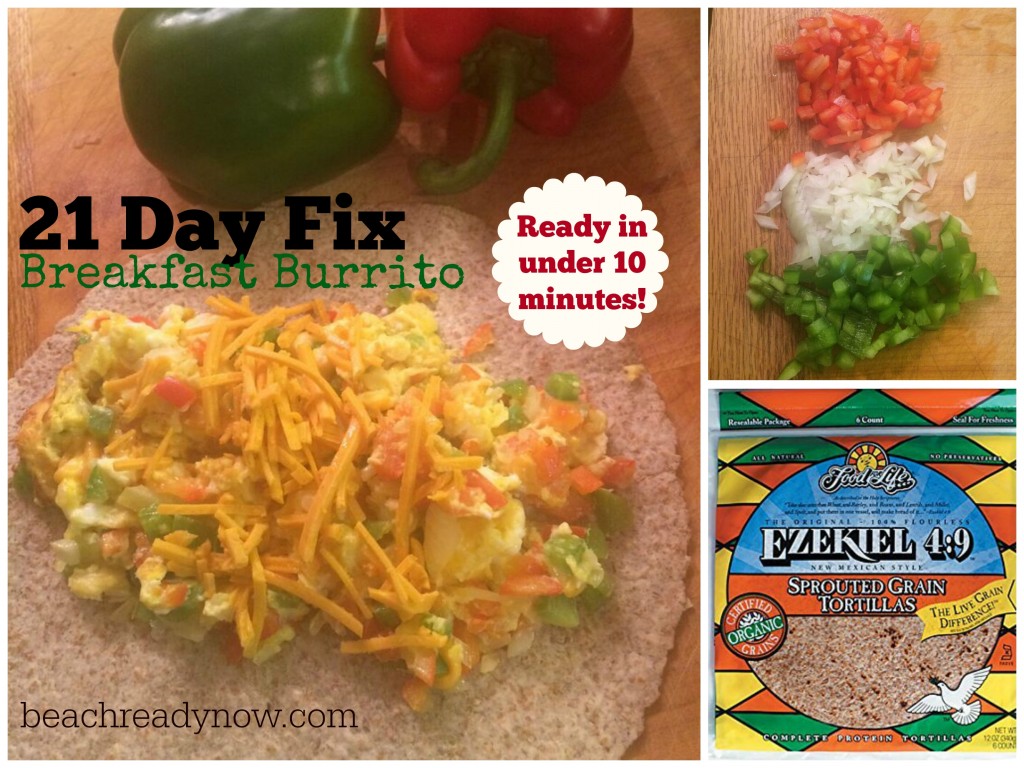 You may already know about the delicious Ezekiel sprouted grain bread, but did you know they also make sprouted grain tortillas?  This morning, I used one to make a breakfast scramble.  It was quick, easy, hearty and delicious!
2 eggs, scrambled
1 green container chopped veggies (I used onion and peppers
1 tsp. extra virgin olive oil
1 blue container cheese
In a skillet, heat olive oil over medium heat.  Add veggies and stir until soft.  Add in the egg and scramble.  Add to warmed tortilla and top with cheese (if desired).  I added a little Tabasco to mine as well.  Yum!
21 Day Fix Container Count: One red, one yellow, one blue, one green, one teaspoon.